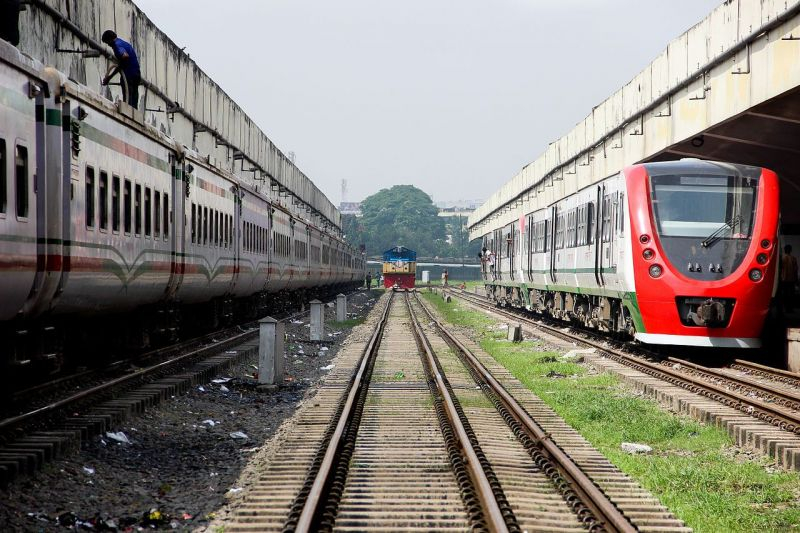 Bangladesh Railway

Jehangir Hussain

Chattogram, May 24: Dhaka-Chattogram direct double railway line is expected to be opened by July 15.
On completion of construction of 48 km Cumilla-Akhaura section of the railway in June, the double line would be opened, Project Director Shahidul Islam said on Wednesday.
He said, 72 km Laksham-Akhaura section of the double railway would be completed with financial assistance from Asian Development Bank (ADB) and European Investment Bank (EIB).
ADB will provide $505 million and EIB -$175 million.
On completion, Cumilla-Laksham 24 km section of the railway has gone into operation in September 2021.
A joint venture between China Railway Group's Toma Construction and Max Infrastructure (CTM) has been awarded the contract for this project.
Earlier, 273 km out of 321 km of Dhaka- Chattogram railway's double line was completed.
Kamalapur-Tongi and Chattogram-Chinki-Astana section of Dhaka-Cahhtogram double line, with total length of 117 km, were completed before 1971.
Awami League government in its previous term completed Tongi - Bhairab Bazar section, Laksham- Chinki Astana section and Akhaura-Bhairab Bazar section with total length of 132 km.
jehangirh01@gmail.com