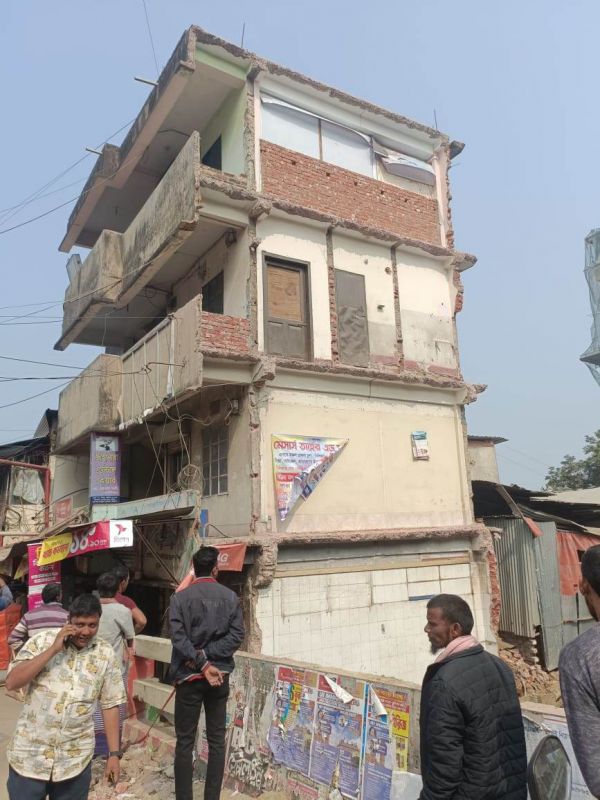 A 4-storey building has tilted in Chattogram.

Chattogram, Jan 18 --A four-storey building, along a pond, near Sholashohor Rail Station in Chattogram's Panchlaish tilted this morning, causing panic among locals.

Bappi Ahmed, owner of the building, said the residents of the building have been evacuated and fire officials have been informed.
A fire service team has been sent to the spot, said Fazlul Quader, control room operator at Agrabad Fire Service and Civil Defence Station. - UNB