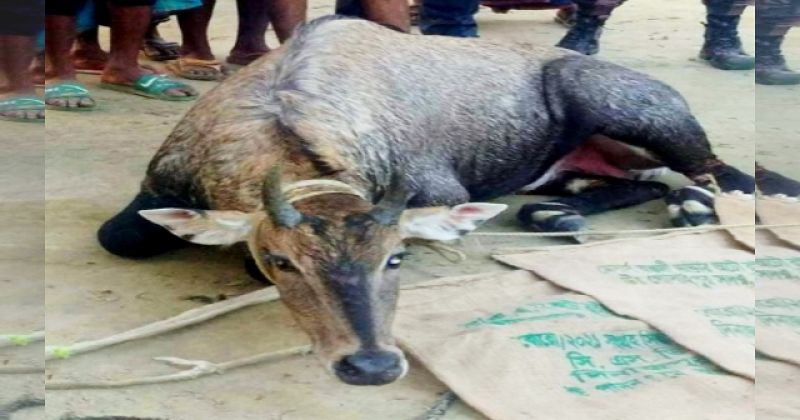 Wildlife - nilgai (blue buck, an antelope) rescued in Thakurgaon

Thakurgaon, Jan 8 -- Another nilgai (blue buck, an antelope) has been found and rescued from Madhabpur village of Bairchuna union of Pirganj upazila on Friday evening.

Seeing the Nilgai roaming in the area, locals caught it after a chase and informed the UP chairman about it.
UP chairman Humi Sarker said the Nilgai was rescued from the village and later handed over to the Border Guard of Bangladesh (BGB).
This is the fifth nilgai to be rescued in Thakurgaon in the last four years. Of these, four have died.
Earlier on November 26, an adult male nilgai was caught by a mob in Minapur village of Thakurgaon's Haripur upazila, which died of its injuries.
Upazila Nirbahi Officer Rezaul Karim said the nilgai is safe now. It has been kept in BGB custody. Necessary steps are being taken to transfer it to the Livestock Department, he added.
Nilgai is a large Asian antelope, usually brown or bluish grey, native to Bangladesh, India, Pakistan and Nepal.
Nilgai was previously declared extinct in Bangladesh by the International Union for Conservation of Nature. – UNB