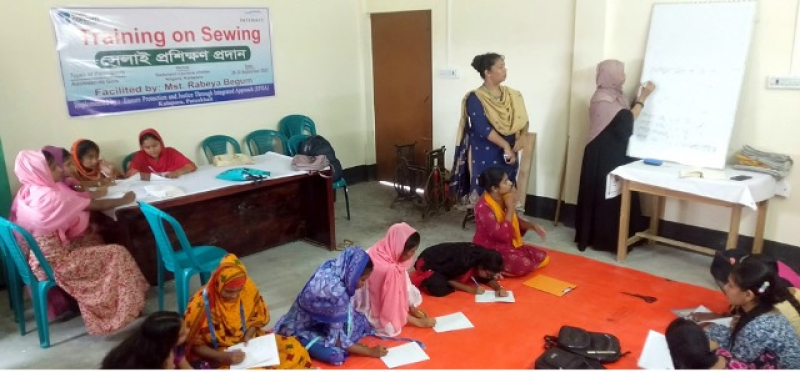 Kalapara teenager sewing training-01-10-23

Patuakhali: 20 rural girls have been imparted hand sewing training for alternative livelihood in Kalapara of Patuakhali. The training was organized for three days in the Hall Room of Hajipur Cyclone Shelter of Nilganj Union of the Upazila under the initiative of non-governmental development organization World Concern Bangladesh Ensure Protection and Justice through Integrated Approach.

Seema Veronica Rosario, Program Officer of World Concern Bangladesh Ipzia Project, Elbert Shovan Biswas, General Secretary of Hajipur CPC Committee, Juliet Baroi, Co-Editor and others were present in this training workshop.
Seema Veronica Rosario, program officer of World Concern Bangladesh Ipzia project, said that 20 rural girls are being given hands-on and basic training for 3 days by an experienced trainer to make rural adolescent girls self-reliant in addition to education and for alternative income at the family level. Later, sewing machines will be provided to these girls. - Gofran Biswas Palash