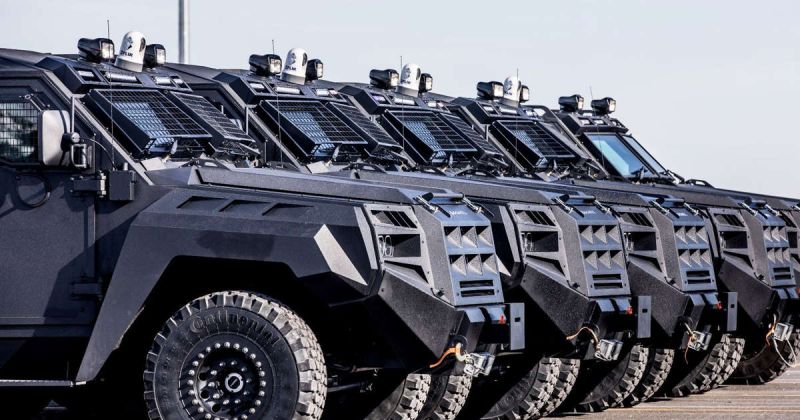 Canada will donate 200 armoured personnel carriers to Ukrainian forces to meet "a specific Ukrainian request for these vehicles", Canada's defence minister announced Wednesday during a visit to Kyiv.
"The vehicles offer state-of-the-art best-in-class technology and weapons can easily be mounted on them," said Anita Anand, sitting next to Ukrainian Defence Minister Oleksii Reznikov.
The Canadian announcement is part of the Can$500 million (US$373 million) in military aid announced by Prime Minister Justin Trudeau in November.
Since the beginning of the conflict in Ukraine, Canada has committed more than $1 billion in military aid to Kyiv, including armoured vehicles, howitzers, winter clothing, drone cameras and ammunition.
Last week, Justin Trudeau announced the purchase of a US-built air defence system for donation to Ukraine, the first such system offered by Canada.
Ukraine President Volodymyr Zelensky tweeted his gratitude for the donation.
"On this difficult day for Ukraine, our friends continue to support us," Zelensky said, referring to the death of Interior Minister Denys Monastyrsky in a helicopter crash that killed at least 14 people.
Zelensky said Canada had offered Senator APCs, Canadian-made vehicles capable of stopping most small-arms fire. The diesel-powered vehicles are made by Roshel, an Ontario-based company, reports BSS.