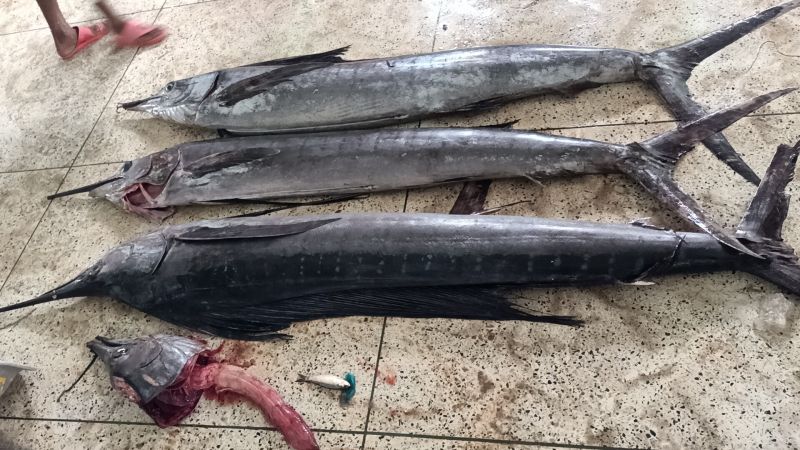 Sailfish caught from the Bay of Bengal were sold in Kalapara.

Patuakhali: Fishermen caught Sail fish in the Bay of Bengal, near Kuakata under Patuakhali district. Local fishermen know this fish as bird fish, but the fisheries office called this as Sail fish.

On Tuesday afternoon 4 birds or sailfishes were sold at the fishing port for 13 thousand taka.
A fisherman named Abu Kalam Akon caught this fish in the sea on Tuesday (August 9). After the hunting, fish is brought to Alipur port for sale.
Later fish ware house owner Al-Amin bought the fish for 13,000 taka. At this time, many flocked to take a look at the fishes.
Fishware house owner Al-Amin said, these fish are quite fast, so many people knew this as bird fish. These fish are caught in the nets of fishermen during this season.
This fish is very tasty, it is in high demand. He said that he bought it for 13 thousand taka and sent it to Dhaka for sale at a higher price.
Kalapara Upazila senior fisheries officer Apu Saha said that this fish is in great demand outside the country for its delicacy. Its name is Sailfish. - Gofran Biswas