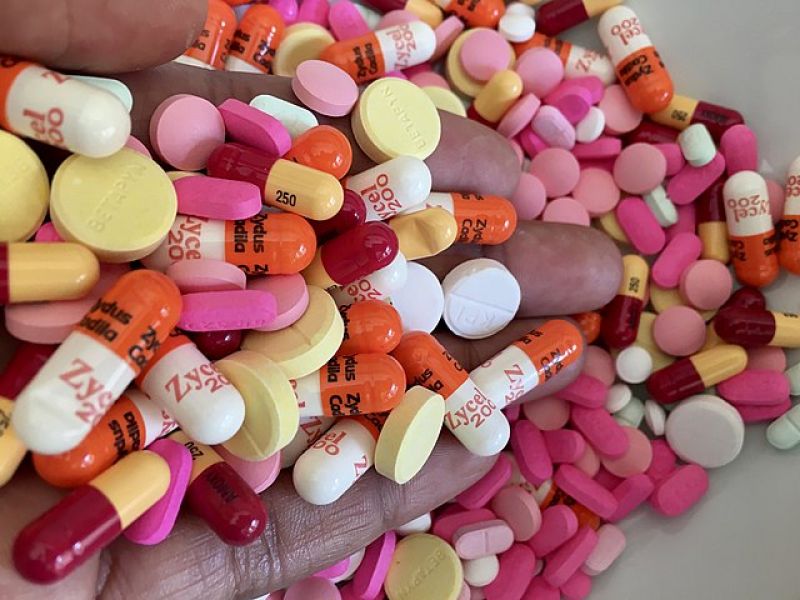 Medicine. SharonDawn. Creatice Commons.

Dhaka, May 22 — Intake of excessive amounts of proton-pump inhibitors (PPIs) or gastric medications can cause gastric ulcers among 45 per cent of patients, said the doctors at Bangabandhu Sheikh Mujib Medical University (BSMMU) on Sunday.

"If we lead life in a disciplined manner, we can get rid of acidity. If you do not suffer from acidity, you do not need to take medicine either," said BSMMU Vice Chancellor Prof Dr Md Sharfuddin Ahmed at a seminar titled 'Overuse of PPI: A review of emerging concern'.
Proton-pump inhibitors are drugs whose main function is to reduce the secretion of acid from the parietal cells of the stomach. And excessive consumption of this drug damages micro nutrients, resulting in fractures of the body. PPI also creates deficiency of Calcium, Magnesium, Vitamin-12, and Iron in the human body, said the doctors.
"However, consumption of PPI cannot be stopped suddenly. PPI has to be reduced gradually by two weeks, one week. Medications can be taken once a day, one after two days."
Most of the gastric medicines are being sold without any prescriptions. Pharmacy shopkeepers are providing gastric medicine when the patients come with various complications including diarrhoea, constipation, different kinds of stomach pain to gastric issues, which can be solved by drinking a little water or using some light medicine.
Besides, in the case of treating gastric issues, intake of medicines may cause malnutrition, dementia, cancer and many other health complications, said the doctors.
At the same time, the expert demanded that policy needs be formed to reduce the use of excessive gastric medicine. They said the sale of gastric medicine without a doctor's prescription should be stopped.
They said If it were possible to supervise the trading of medicines, it would be possible to control the use of these excessive gastric medicines.
Meanwhile, due to the antibiotic resistance, more people will die by 2050 than coronavirus in the country, BSMMU doctors warned.
"Many of us consume a steroid from time to time which is also alarming for our body," said one of the doctors.
BSMMU VC Prof Dr Md Sharfuddin called for adherence to hygiene rules to contain the coronavirus outbreak as well as to be aware of Monkeypox. - UNB