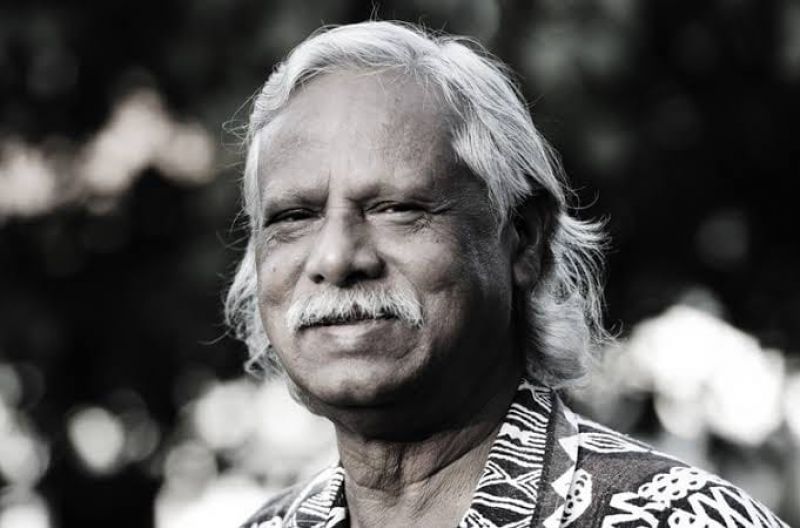 Dr. Zafrullah Chowdhury

Freedom fighter and founder of the famous Gonoshasthya Kendra, Dr. Zafrullah Chowdhury has floated an idea of a national government with Prof Rehman Sobhan or Dr. Kamal Hossain as president and Nobel Laureate Dr. Muhammad Yunus as prime minister to hold free and fair election in the country.

In a lengthy article send to newspapers and new media outlets Dr. Zafrullah has also outlined the plan of 15/16 provincial governments and a detailed list persons who would be in charge of different ministries under the said National Government.
The proposal came in the wake of political debate in the media between the AL government and the main opposition BNP about holding polls under the government in office or a caretaker government respectively. The entire opposition is polarized in favour of an election-time government with differences of opinion about the tenure of the proposed administration. Dr. Zafrullah Chowdhury says the tenure should be two years.
Dr. Zafrullah Chowdhury made a case for national government citing examples of joint efforts made since 1948 to overcome national crises. His paper titled 'National Government to Alleviate National Crisis' also makes a critical review of the government's successes and failure and underlines the need for free and fair election under a national government.
He writes –
For Fair elections and good governance Interim all-party government for a fixed term:
It is a proven fact that no fair democratic election is possible in Bangladesh under any ruling party government. The spread of Waz mahfil (religious preaching) with misinformation is leading the nation to the verge of extinction. The teenage gang is an example of that.
.... A national government accepted by mass people and all parties introduced by a presidential ordinance and elected by popular vote for two years is necessary for a fair election for changing the government, ensuring good governance, and amending the constitution in some cases. Members of the National government, ombudsmen and chairmen of various commissions will not take part in any elections till 2028. All their financial information will be publicly declared. …
"The proposed National Government will be established by a Presidential Ordinance and comproising prominent citizens of all parties.
"The President will be Economist Professor Rehman Sobhan or Lawyer Dr. Kamal Hossain. The home and public administration ministry would be led by Prime Minister Nobel Laureate Professor Dr. Muhammad Yunus. Brigadier General (Rt.) Shakhawat Hossain will be in charge of anti-corruption. As a State Minister Istiak Aziz Ulfat will be in charge of the history of the liberation war and collecting the list of martyrs. Dr. Bodiul Alam Mojumder will be in charge of establishing accountable democracy and Retired Chief of Army Iqbal Karim Bhuiyan will be in charge of defence. Barrister Moinul Hossain will be in charge of law, parliament, and constitutional reform. Professor Asif Nazrul in Human Rights and Law Commission. Foreign and international relations will be handled by Abul Hasan Chowdhury (Kaisar) while Shama Obeyed (BNP) will be a State Minister.
"Economist Dr. Binayak Sen will be in charge of Finance and Poverty Alleviation. Dr. Saleh Uddin Ahmed in bank and money laundering control. S.M Akram will handle the national board of revenue and syndicate. Professor Sukomol Barua will manage the minorities and indigenous peoples and Dr. Devapriya Bhattacharya in charge of trips and international trade partnerships.
"Professor Sirajul Islam Chowdhury will be in education and human resource development. Professor Kazi Kamruzzaman in health and family welfare and Professor Saidur Rahman Khosru (BSMMU) would be in the charge of chief medicine administer. Professor Abul Kashem Chowdhury (former Vice-Chancellor, Gono Bishwabidyalay) in the vast expansion of medical and paramedical education. Sheikh Bashir Uddin Akij would be in Industry and Trade.
"Industrialist A.K Azad in information dissemination and media. Dr. Tofayel Ahmed (Social Scientist) will be in charge of local administration and the creation of provinces.
"Engineer Enamul Haque in the ministry of waterways, seaports, and international river water rights, and Engineer Shamsul Haque in Electricity and Fuel. Architect Mobasser Hossain in urban development and communication.
"Academician Professor Hasnat Hossain (MBE) in the welfare of expatriates and immigrants will establish connections with foreign universities and student-teacher exchange programs. Islamic academician Professor Parvin Hasan is in the charge of religion and ethics. Advocate Rezwana Chowdhury would be in the charge of Ministry of environment and animal resources. Mr. Monjurul Hasan (representative of the left coalition) in labor welfare and safe roads. Barrister Zaima Rahman (representative of BNP) in women and youth development. Sheikh Rehana, (representative of Bangladesh Awami League) in human rights and social welfare. In Food supply and rationing, Begum Motia Chowdhury along with Dr. Shawkat Ali (former secretary) in agriculture and farmer cooperative."
At the introduction he wrote in justification of the need for joint efforts to overcome national crises –
"The beginning: Joint initiative to overcome the national crisis
"In 1948 when Urdu was declared the only state language of Pakistan, the students of East Pakistan started a movement jointly. In 1952 when some students were shot dead, Maulana Abdul Hamid Khan Bashani, Gaziul Haque, Oli Ahad, Bhasha Matin, Mahbub, and others stood by the students. At that time Sheikh Mujibur Rahman was in jail. The movement accelerated and Bengali gained the status of a state language.
"In 1954, under the leadership of Haque-Bhashani-Suhrawardy, Jukta Front was formed in East Pakistan. One of the conditions of 21 points was that the Party government would resign at least two months before the national election.
"In 1957 Moulana Bhashani took into consideration the independence of East Pakistan.
"Bangabandhu Sheikh Mujibur Rahman never mentioned the liberation of East Pakistan until 1970.
"In 1966 he along with some East Pakistani CSPs framed the 6 points, a document for materializing the rights of the people of East Pakistan based on a confederation.
"As a counterstep, the Military Government of Pakistan filed the Agartala Conspiracy Case on 18 January 1968 against Sheikh Mujubur Rahman and other 34 East Pakistani military and civil officers. There arose a joint protest under the leadership of Moulana Bhashani. The military government released Sheikh Mujibur Rahman from jail on 22 February 1969, and the next day he was crowned Bangabandhu by DUKSU.
"On 2 March 1971, A S M Abdur Rob hoisted the flag claiming independence for Bangladesh. Shajahan Siraj read out the Manifesto of liberation (for Bangladesh) at Dhaka University Arts Faculty Building premise.
"On 7 March 1971, Bangabandhu, in his 18 minutes historical speech, declared, "This is the struggle for freedom, for Independence. Withdraw the military. Resist the injustice of the Government." Bangabandhu finished his speech by saying "Joy Bangla, Pakistan zindabad, joy Bangla".
"On 9 March 1971, Moulana Bhashani declared East Pakistan Independent. He appealed to all politicians and students to continue the movement.
"The military government of Pakistan started massive killing in Dhaka on March 25. Ignoring the suggestions of all the leaders, Bangabandhu stayed at his residence, he was arrested and moved to West Pakistan.
"On 27th March 1971, young major Ziaur Rahman of Bengal Regiment declared Independence of East Bengal on behalf of Bangabandhu. Tajuddin, Sayed Nazrul Islam took the charge of conducting government in exile on April 10, 1971. An all-party Advisory Council was formed incorporating Moulana Bhashani, Moni Sing, Muzaffar Ahmed, and others."
The paper details on the fiunctions of the proposed national government and a detailed prescription for a pro-people healthcare system to make health care affordable to the people.