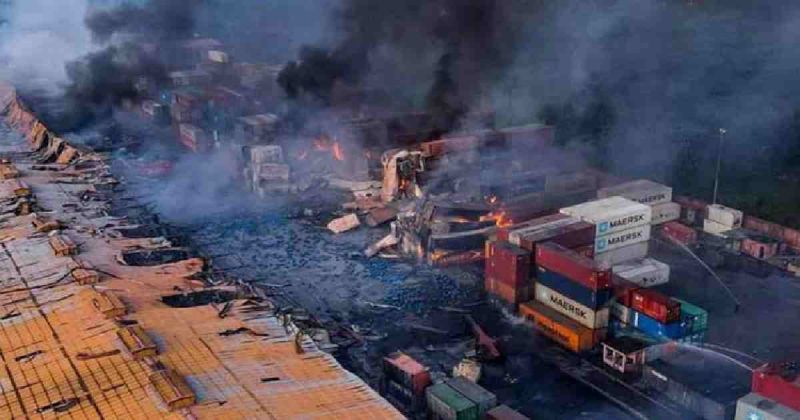 Ctg BM container depot

Chattogram, June 13 – Police on Monday recovered human remains from inside the BM Container Depot in Sitakunda, eight days after the deadly fire there, authorities said.

A bone with flesh of a human being was recovered from the depot around 4 pm while removing the containers, said Sumon Banik, officer-in-charge (investigation) of Sitakunda Police Station.
The human remains were sent to Chattogram Medical College and Hospital for DNA test, he said.
Besides, Sramik Karmachari Oikya Parishad (SCOP) on Monday demanded justice after identifying those responsible for the fire and blasts at Sitakunda Depot.
"We also want shifting of all depots from the port city and residential area," said Coordinator of SKOP Tapan Datta while speaking at a press briefing at Chattogram Press Club.
The death toll from BM Container Depot fire rose to 47 as two injured victims died at a private hospital in Chattogram and at Dhaka Medical College Hospital on Sunday.
So far, 10 firefighters have died in the incident. It is said to be the 'largest death figure' the fire service has seen in a single incident.
On June 4, a fire and subsequent blasts at BM Container Depot at Sitakunda of Chattogram left 14 dead and over 200 people injured. Subsequently the death figure rised gradually. - UNB