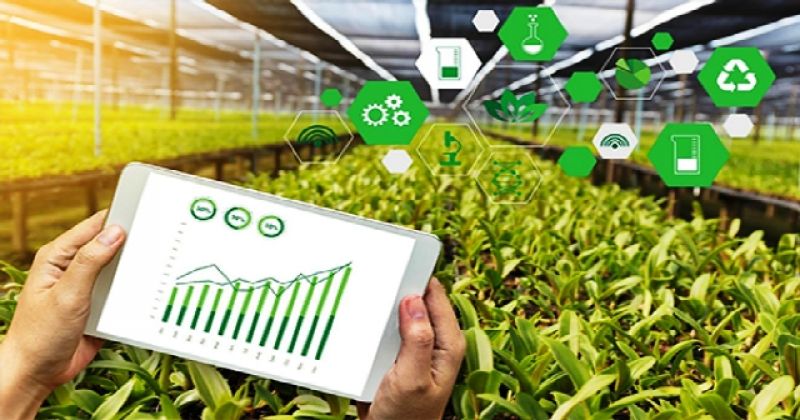 Farming apps

Dhaka, Jan 19 - Agri-Science Society is a volunteer organization working for developing apps to aid digitalization in the agriculture marketing and farming sector of Bangladesh.

Sheikh Shoaibur Rahman, a student of Sher-e-Bangla Agricultural University, founded the Agri-Science Society in 2019 with a dream of modernizing the traditional farming to enhance food production without destroying the ecological system.
With the aim of making agricultural information available for famers, enhancing skills of farmers and agricultural students, the organization arranged virtual conferences for farmers to empower them with knowledge, information and promoting agricultural technology.
It has 18 technical teams and agricultural experts, who through virtual conferences discuss specific farming themes and give solutions to farming problems accordingly. Their 'Farmer Consultation Program' is educating farmers about scientific practices of farming. Till now, they have consulted over 500 farmers to make their farming more productive.
They have successfully arranged 15 webinars as a Covid-19 response on different farming topics and shared over 100 articles on their platform to disseminate farming information.
''I grew up in such a village where farming was the norm and that's why I am aware of the
problems related to farm operations. Farmers are cultivating traditionally as they are not well-equipped with technology, applying the higher amount of insecticides, pesticides, and fertilizers which are destructive to our environmental health," said Shoaibur.
"To get rid of this situation and to ensure food security, we are working continuously with farmers, agricultural students, teachers, and organizations,'' he said.
Under the Smart Education Project, AgSS developed the 'Agricultural Dictionary App' to facilitate agricultural education all over the world which contains the definitions of more than 6000 terms and terminologies related to agriculture. Anyone can download it from Google Play Store for free.
'Farmer Aid', a new digital service launched by AgSS allows farmers to ask farming questions and get solutions accordingly from experts. Farmers also can share cultivation ideas and can connect with each other through this creative platform, said activists of AgSS.
Sheikh Shoaibur Rahaman, was selected as the 'Ashoka Young Changemaker' from Bangladesh in 2020 in recognition of his outstanding work.
''By 2050, the world population will cross 10 billion. How could we meet the increasing food demand as well as ensure food security? The potential solution is smart farming using technology like the Internet of Things (IoT), and augmented reality which could increase food production 2-3 times higher than now. Keeping this concern, we are now developing 'AgriPro' where artificial intelligence technology will be incorporated. This app will enable farmers to detect diseases and get prescriptions simultaneously,'' Shoaib stated.
Moreover, AgSS has a plan to work in food supply chain management in the future to ensure fair prices of farming produce. - UNB