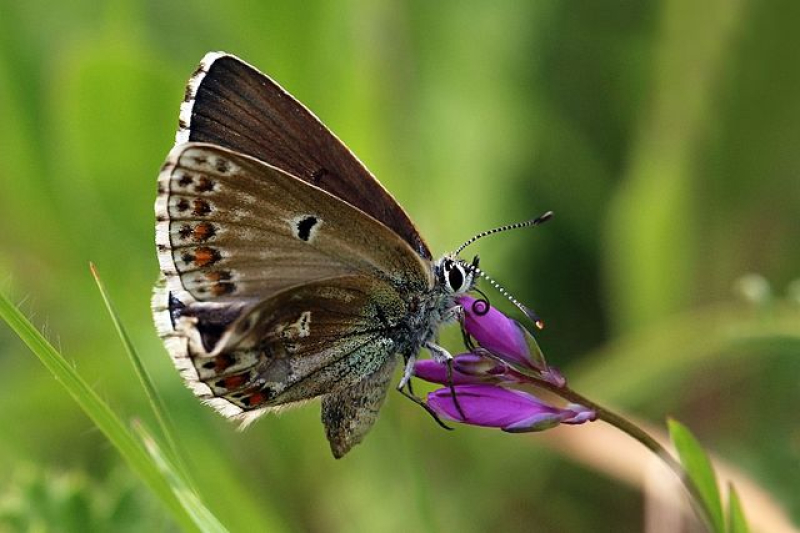 Biodiversity. Adonis blue (Polyommatus bellargus) female 2, Charles J. Sharp. Creative Commons.

Russia's State Atomic Energy Corporation ROSATOM in association with Bangladesh Atomic Energy Commission (BAEC) has planned an extensive mass awareness campaign on protecting the environment from pollution. The campaign will be run from June 5-7, 2023 at the Rooppur Nuclear Power Plant region in celebration of the 50th anniversary of World Environment Day, which is going to be observed on June 5 across the world.

The theme for this year is "Solutions to Plastic Pollution". Today, the world is being inundated by plastic materials. More than 400 million tons of plastic is produced every year, half of which is designed to be used only once. Plastic garbage today is creating a huge threat to the environment.
Keeping the theme in mind, an array of activities will be conducted including a cleanup program at Dashuriya Circle, Ishwardi by the local students, a big colorful educational event at the Dashuriya M. M. High School with the participation of several hundred students; Organizing a roadshow and community cleaning program on June 6 at the Rooppur circle with the participation of university students to aware public of the plastic pollution and the way to prevent it. On June 7, visit Adnan PSF Industries Factory at Ishwardi EPZ by students to be practically acquainted with the process of plastic recycling. The highlight event will become the unveiling of Garbage Monster for the public at Ishwardi Pourashava premises on June 5 to symbolically demonstrate the devastating role of plastic materials on the environment.
The program also aims at creating awareness about the positive aspects of nuclear energy which is considered a reliable source of low-carbon electricity and makes a huge contribution to protecting the planet from climate change and restoring the earth's ecosystem. The campaign is designed and will be managed by the Public information center on Nuclear in Ishwardi with comprehensive support from Atomstroyexport (Engineering Division of ROSATOM), the general designer and contractor of Rooppur NPP. – Press release