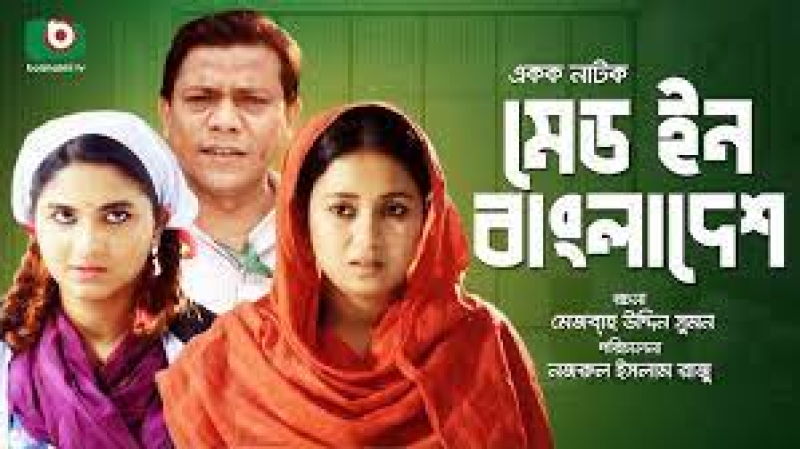 Rubaiyat is the second woman to be acknowledged among the awardees.

Rubaiyat Hossain was honored with the Best Director Award at the National Film Awards 2022 for her movie "Shimu."

The National Film Awards for 2022 presented on Tuesday at the Bangabandhu International Conference Centre (BICC), marking only the second occurrence in the history of these awards where a woman receives such a prestigious acknowledgment.
Although the award has been presented annually for the last 48 years, Rubaiyat is the second woman to be acknowledged among the awardees.
Previously, in 2005, another female filmmaker, Kohinur Akter Suchanda, received this accolade for her film, "Hajar Bachhor Dhore."
Since 1975, Bangladesh's National Film Awards have been bestowed to recognize exceptional accomplishments across various facets of the film industry.
In the span of 48 years, a multitude of individuals have been celebrated in various categories.
Previously, Nargis Akhtar achieved recognition at the National Film Awards in six categories for her debut film "Meghla Akash," including the Best Screenwriter Award.
In the following years, her movie "Joyiboti Konnar Mon" earned accolades in multiple categories at the National Film Awards.
The film "Rani Kuthir Baki Itihash" by director Samia Zaman received a National Award.
Moreover, Shahnewaz Kakoli's movie "Uttarer Sur" secured accolades in four categories, including the Best Film.
Additionally, producer Chayanika Chowdhury's "Bishwoshundori" won awards in eight different categories.
However, apart from the two occurrences where female filmmakers received the Best Director award, there has been a conspicuous absence of women recipients in this category for the last 17 years.
No other female filmmaker has attained this recognition during this timeframe, underscoring a consistent lack of gender diversity among the winners of this specific accolade.