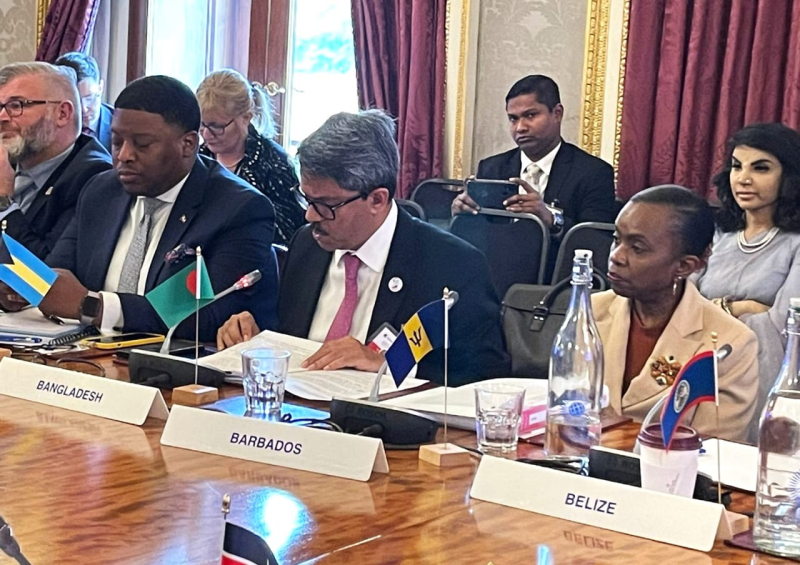 Bangladesh has shown interest in hosting the proposed Commonwealth Climate Conference in Bangladesh before the 28th meeting of the Conference of the Parties (COP 28).

State Minister for Foreign Affairs Md Shahriar Alam offered to host the event in Bangladesh at the 22nd Commonwealth Foreign Affairs Ministers Meeting (CFAMM), held in London recently.
Shahriar said despite its vulnerabilities, Bangladesh has emerged as a global leader in climate adaptation and established the Global Centre for Adaption's (GCA) South Asia hub in Dhaka to champion locally led adaptations, reports UNB.
During Bangladesh's presidency of the 53-member Climate Vulnerable Forum (CVF), the country held the first Commonwealth-CVF Climate Prosperity Dialogue at the COP26 in Glasgow in 2021.
Bangladesh spends $5 billion annually on climate and has already launched a low-carbon transition strategy, "Mujib Climate Prosperity Plan 2030," Shahriar said.
Commonwealth must address the vulnerabilities of LDCs, LLDCs, SIDS, and countries with special needs at the 2024 WTO Ministerial, focusing on areas such as the continuation of their trade-related GSPs beyond LDC graduation, private capital flows and flexible financing for green technology transfer, he added.