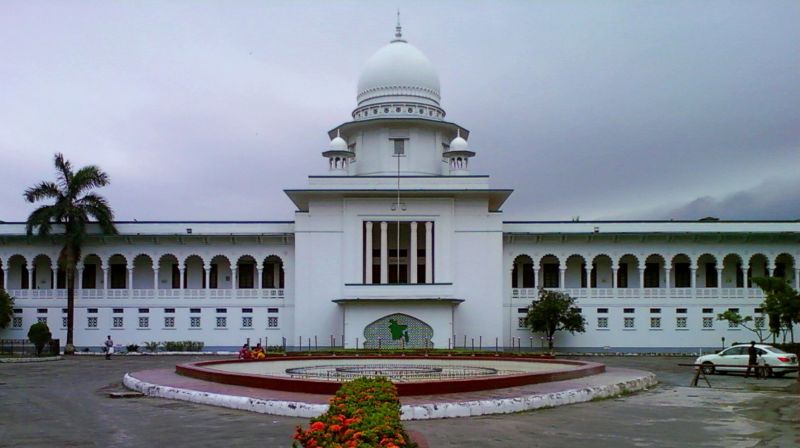 The High Court on Monday ordered to close down the unauthorized micro-credit financial institutions

Dhaka, Sept 27 : The High Court on Monday ordered the authorities concerned to close down the unauthorized micro-credit financial institutions and take legal steps against those with the help of local administration.

The HC bench of Justice Abu Taher Md Saifur Rahman and Justice Md Zakir Hossain passed the order after hearing a writ petition.
The HC also ordered the Bangladesh Bank to form a special committee for investigating the small loan programmes of the unauthorized companies and make a list of those institutions.
The special committee has been asked to submit its report within 45 days of receiving copy of the order.
The HC also asked the microcredit regulatory authority to submit a list of local loan providers within the 45 days.
The court also issued a rule asking the government to explain why the incompetence of the respondents in monitoring the activities of the unauthorized financial institutions, cooperative associations and microfinance institutions should not be declared beyond legal authority.
Secretary to the Finance Ministry, Governor of Bangladesh Bank, Microcredit Regulatory Authority has been made respondents to the rule.
The court also fixed November 30 for the next hearing.
On September 7, Barrister Syed Sayedul Haque, a lawyer of the Supreme Court filed a writ petition seeking to identify those involved in providing loans with high interest across the country.
Barrister Haque stood for the petitioner while deputy attorney general Nur Us Sadique represented the state.
According to the petition, the unregistered institutions are involved in realising high interest and they are not registered in the name of any financial institutions and banking institutions.
Many people have chosen to kill themselves and sell their body organs after failing to pay the interest, according to reports published in newspapers, reports UNB.