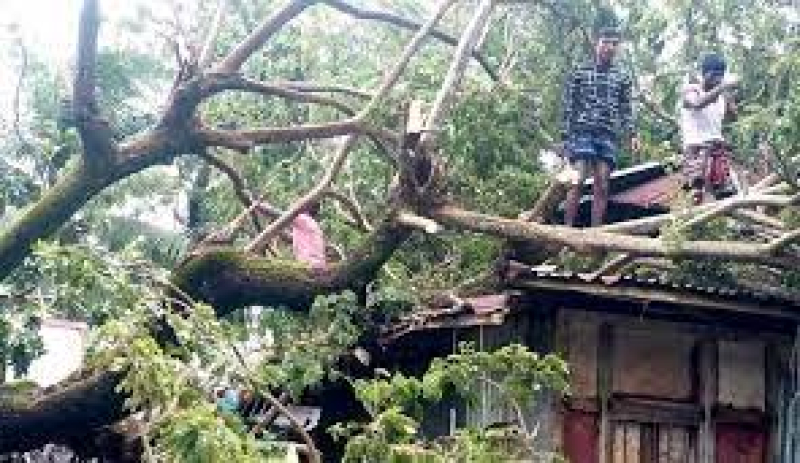 In the wake of Cyclone Midhili, approximately 500 homes have been destroyed along with a trawler capsizing with four firsermen, including one remaining missing.
The incident occurred in Tazumuddin, upazila of Bhola, along the Meghna River around 2:00 pm on Friday.
The missing fisherman Badsha Mia (50), hails from the Mollanchora Union.
The Bhola district control room reported that initially 426 partial and 73 complete houses have been completely destroyed in Bhola alone.
Safik Majhi, the survivor, explained that as the boat reached the middle of the river, it capsized due to the impact of a wave, intended to reach the shore. Despite efforts by nearby fishermen from other districts to rescue them, Badsha Mia could not be located.
Nurunnabi Shikdar Babul, the chairman of Mollanchora union parishad, informed that news of the capsized boat has been communicated to the upazila administration, and efforts are underway to send several trailers to search for the missing person in the river.
Officer-in-Charge (OC) in charge of Tazumuddin Police Station, Maksudur Rahman Murad, told the media that they received information about the capsized boat through the upazila officer, and efforts are ongoing to locate the missing individual.
The search and rescue operation is actively underway in collaboration with local authorities, he added.