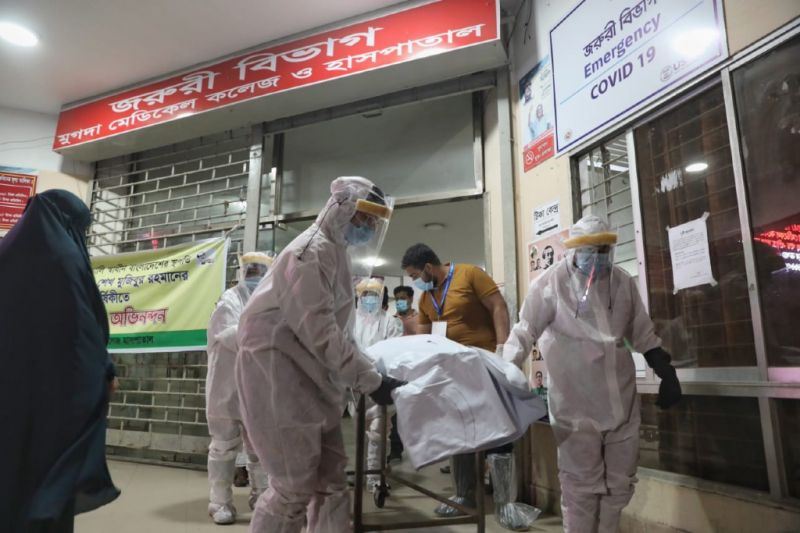 Bangladesh reported another highest single-day Covid-19 death toll of 247 in 24 hours till Monday morning.

Dhaka, July 26 : Going through the most frightening stage of Covid-19, Bangladesh registered another highest single-day death toll of 247 in 24 hours till Monday morning.

Besides, the highest-ever 15,192 cases were reported during the period after testing 50,952 samples, according to a handout issued by the Directorate General of Health Services (DGHS).
Hospitals across the country are struggling to treat the growing number of patients amid shortage of beds and medical supplies.
With Covid's Delta variant spreading fast, the country's fatalities had been hovering at nearly 200 for the last two weeks. It reported the highest daily Covid-19 fatality number – 231 – on July 19 and 13,768 infections on the 12th of the month.
The new numbers took the country's death tally to 19,521 today while the caseload to 1,179,827, said the DGHS
Meanwhile, the daily test positivity rate decreased to 29. 82 % from Saturday's 30.04 %, while the World Health Organization (WHO) recommends a 5% or below rate.
However, the case fatality rate remained static at 1.65% during the period, said the DGHS, reports UNB.