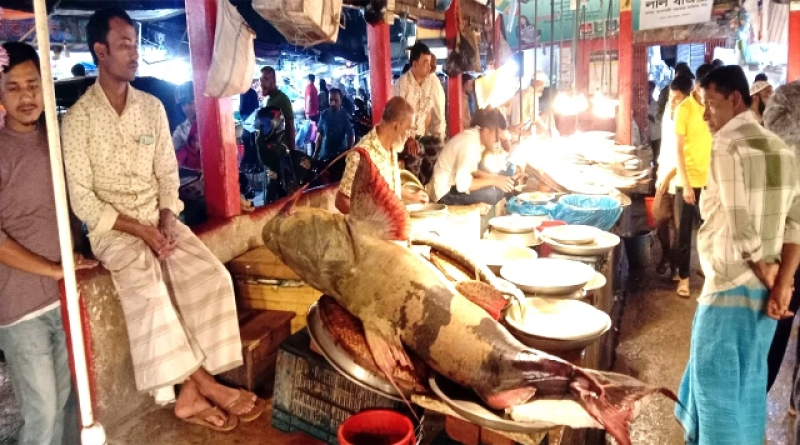 100-kg baghair fish on sale at Lalbazar, Syhhet.

Sylhet, Mar 22 - A Baghair fish weighing about 100 kg has been put on sale in Sylhet city's Lalbazar.

The fish was caught in the Zakiganj area of the Kushiyara River. It was taken to the market for sale on Wednesday morning at 10am. It was cut and sold at Tk 1,500-2,000 per kg.
An enthusiastic crowd gathered at the market to see the big fish and took photos of it.
The Baghair was caught in a fisherman's net in the Kushiyara River on Tuesday. It was cut into pieces and sold by the kg because no one would buy such a big fish whole, said fish trader Anwar Hossain, who brought it to market.
However, he did not disclose how much money he paid for the fish.
Earlier, on March 14, a 160-kg tiger fish was caught in the net in the Zakiganj area of the Kushiyara River. The same fish trader sold it after cutting it into pieces. - UNB