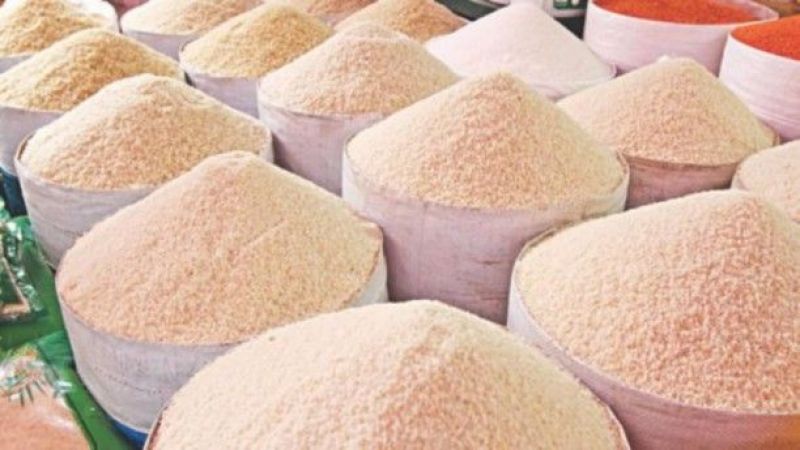 The government has allocated 31, 256 metric tonnes of rice from Vulnerable Group Feeding (VGF) for over 3.90 lakh fishermen families.

The government has allocated 31, 256 metric tonnes of rice from Vulnerable Group Feeding (VGF) for over 3.90 lakh families of fishermen at 96 upazilas in 20 districts across the country.
As part of the government's humanitarian assistance programme, the allocation is being provided to the families to their livelihoods smooth as there is a ban on jatka (fry) catching in 2021-22 fiscal, said a press release here on Wednesday.
Under the programme, the government is allocating 80 kilograms (kg) rice (40 kg per month) to each registered and card holder family (who are refrained from jatka fishing) in February and March months in the 1st phase.
According to the government decision, the sale, transportation, storing and marketing of Jatka is completely prohibited from November 1 to June 30 every year.
The government, usually, provides humanitarian assistance to fishermen, who refrain from catching jatka for four months from February to May.
The selected upazilas for allocation are Dohar and Nawabganj of Dhaka district, Shibaloy, Daulatpur and Harirampur in Manikganj district, Faridpur district's Sadar, Madhukhali, Sadarpur and Charbhadrasan and Rajbari district's Sadar, Pangsha, Kalukhali and Goalanda.
Zajira, Bhedarganj, Naria and Gosairhat in Shariatpur district, Sadar, Kalkini and Shibchar in Madaripur district, Banshkhali, Sitakunda, Sandwip,
Anwara, Mirsarai and Chattogram mohanagar of Chattogram district, Sonagazi of Feni district and Sadar, Hatia, Subarnachar and Companiganj in Noakhali district.
Sadar, Ramgati, Raipur and Kamalnagar in Laxmipur district, Sadar, Haimchar, Matlab North and Matlab South in Chandpur district, Sadar, Mongla, Morrelganj, Rampal, Chitalmari and Sharankhola in Bagerhat district and Sadar, Chowhali, Belkuchi, Kazipur and Shahjadpur in Sirajganj district.
Sadar, Mehendiganj, Muladi, Hijla, Babuganj, Banaripara, Wazirpur, Gournadi and Bakerganj in Barishal district, Sadar, Mathbaria, Bhandaria Nesharabad, Nazirpur, Indurkani and Kaukhali in Pirojpur district, Sadar, Kalapara, Baufal, Galachipa, Rangabali, Mirzaganj, Dashmina and Dumki in Patuakhali district, Sadar, Burhanuddin, Charfasson, Daulatkhan, Lalmohan, Tajumuddin and Monpura in Bhola district, Sadar, Amtali, Taltali, Patharghata, Bamna and Betagi in Barguna district and Sadar, Kathalia, Nalchity and Rajapur of Jhalokati district.