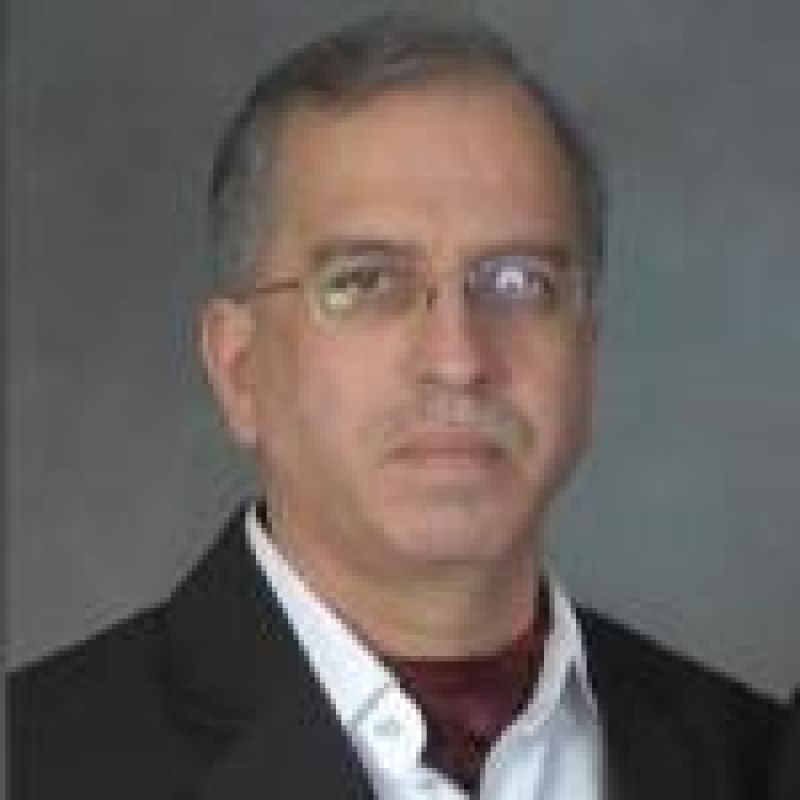 Sudhirendar Sharma

Sudhirendar Shama

Lata was like the mythological gandharva who is described as a celestial being sent to earth to dazzle ordinary mortals with their art.
A nightingale needs no introduction, and so does Lata Mangeshkar whose melodious voice regales every auditory sense. Through her innumerable songs in multiple languages, Lata's enduring voice continues to move and inspire. Need it be said that her soulful songs infuse a sense of oneness, that is beyond caste, class, creed or gender. Further, there are many who consider her songs to be the ground we stand on, a way to keep ourselves from falling.
Lata Mangeskar - A life in music

Given the melodious songs in multiple genres that Lata has song in her distinguished career of over half a century, her life in music is beyond a single definition. From lullabies to devotional and from patriotic to romantic, her oeuvre of songs reflects every human emotion which lends a sense of multicultural relatability. She entered the world of playback singing at an early age in 1949 and reigned on top till her demise in 2022, leaving the world with a rich repository of over 2,000 songs. Till this day, her songs invite the listener to delve deeper into her world of music.
Much is known about her early years of life, her father's untimely death and the burden of supporting the family that fell on her little shoulders. Ever since she learnt to sing raag Puriya Dhanashree from her father, Lata's training in classic ragas and her devotion to the craft grew to dizzy heights bringing sweetness and joy into countless lives. Her extraordinary range of voice and effortless rendering on any pitch earned admiration from the doyen of classic music Ustad Bade Ghulam Ali Khan who had remarked, 'Damn, this girl never goes off-key'.
In a decade-long dialogue with her, Yatindra Mishra brings to light the life in music of the iconic singer in the biography Lata Mangeshkar: A Life in Music. Originally written in Hindi, the translated version is arranged in two parts: first half engages the reader in the episodic journey of a inimitable playback singer through the changing decades, the second half is her response to all questions that one would ever expect her to answer. As rightly asserted, the biography sits at the confluence of cinema, music and literature. However, English readers may find discomfort in dealing with mukhda of songs in Hindi but that should not be a serious limitation as digital assistance is only a click of a button away in decoding or drawing reference to the songs.
Known for her shy nature and modest demeanor, Lata was like the mythological gandharva who is described as a celestial being sent to earth to dazzle ordinary mortals with their art. Indeed, so as she had a divine voice quality in which she could control her breath, never letting the listener know how and where she paused to draw a fresh breath. Whatever she sang, she was in total control of the emotions, feelings, mood, and the onscreen situation of the song. Devoted to the purity of her craft, Lata did not like mawkish song, nor did she sing patriotic songs that were composed for a mere dramatic flourish. Through her music, she reflected dignity and grace.
In his encyclopedic presentation, Mishra offers rare but interesting insights on how the iconic singer interacted with her peers, engaged with some of the incredibly talented composers, and treated the rich poetry on offer. Known to avoid swear words, lyricist-director Gulzar was a liitle nervous about the use of word 'badmash' in the song 'aapki badmashiyon ke yeh naye andaz hein' (Film: Ghar). Instead, Lata observed that the word gave the song a tang and while rendering it she laughed, giving it an entirely delightful air. As a singer, she would immerse herself totally into the mood of the lyrics, and that is what made Lata an iconic singer.
Lata Mangeshkar: A Life in Music is a virtual who's who on irrestible filmmakers, incredible composers, and finest poets who transformed the nightingale into an intellectual and cultural exponent of musical traditions. The biography stands out for providing a nuanced understanding on how the music engaged with the singer, and how the singer treated the lyrics on offer. For those who follow music closely and wish to understand how a particular composition came into being, the book offers a final destination. Indeed, this is the most definitive biography of our most revered cultural ambassador.
Lata Mangeshkar: A Life in Music
by Yatindra Mishra, Ira Pande (trans)
Viking, New Delhi
Extent: 345. Price: Rs. 799.
(Dr. Sudhirendar Sharma is a writer and researcher specializing in development issues. He is based in New Delhi, India)
First published in the Hindustan Times on May 12, 2023.