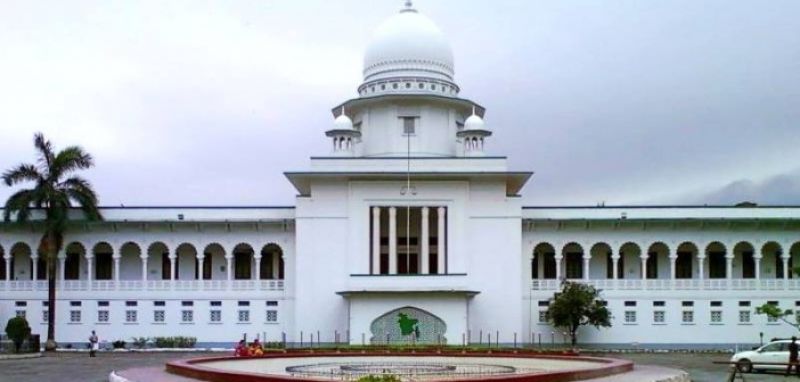 High Court

Dhaka, Sept 22 - The High Court has issued a rule asking why compensation of Tk 100 crore should not be given for the death of 15-year-old Naimul Abrar Rahat, a student of Dhaka Residential Model School and College (DRMSC), who was electrocuted during an event celebrating the anniversary of Prothom Alo's magazine Kishore Alo.

The HC bench of Justice M Enayetur Rahim and Justice Mostafizur Rahman on Tuesday issued the rule.
The writ petition was filed by Abrar's father and DRMSC authorities seeking Tk 50 crore for the college and another Tk 50 crore as compensation for Naimul Abrar's family.
Adv. SM Abdur Rauf appeared in favor of the writ petition. Deputy Attorney General Bipul Bagmar represented the state. Abdur Rauf said that the reputation of the college has been tarnished in that incident because the college authorities had signed a contract with Prothom Alo.
The organizers of Prothom Alo were responsible for the electrical system there, according to that contract. For this reason, a writ petition has been filed to pay Tk 50 crore to the college authorities and Tk 50 crore to Abrar's family on which the court has issued a rule, he said.
On November 1, 2019, ninth-grader Naimul Abrar died after being electrocuted during the Kishore Alo's event at Dhaka Residential Model College. After the incident he was taken to Universal Medical College Hospital in Mohakhali where doctors declared him dead.
Then on November 6 of the same year, Naimul Abrar's father Mojibur Rahman filed a murder case against Matiur Rahman, editor and publisher of the daily Prothom Alo and publisher of Kishore Alo.
On November 12 last year, Dhaka Metropolitan Sessions Judge KM Imrul Kayesh ordered the filing of charges against nine people, including Prothom Alo editor Matiur Rahman, in the case.
Matiur Rahman then appealed to the HC against the charge. Following the hearing of that application, the HC stayed the proceedings in the case of Matiur Rahman. - UNB