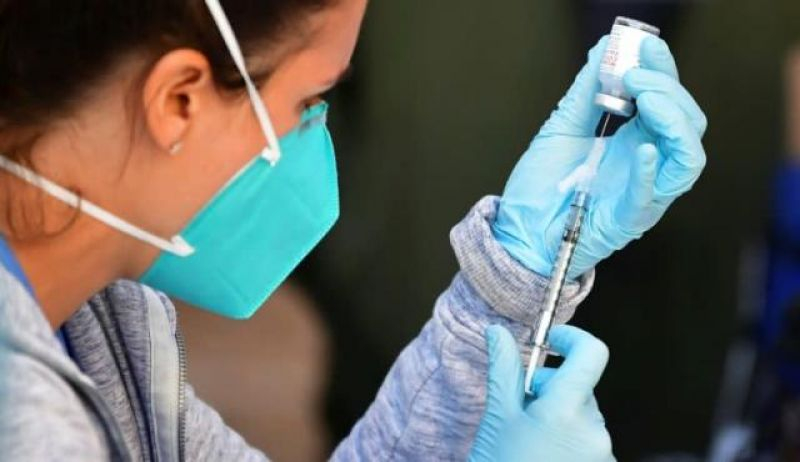 Covid-19 vaccine

Chattogram, March 16 - Information and Broadcasting Minister Dr. Hasan Mahmud said people are not being found to administer 4th dose of Covid-19 vaccine as the infection rate has reduced sharply.

He said three doses of the vaccine have already been given to the country's people one by one and now 4th dose are being administered among them.
"When 130 countries of the world could not start Covid-19 vaccination campaign, under the directive of Prime Minister Sheikh Hasina, Bangladesh started Covid-19 vaccination programme," Hasan told virtually a meeting of beneficiaries of Swonirbor Rangunia Union under Ranguniya upazila of Chattogram district.
Swonirbor Rangunia Union Parishad organized the program.
UP Chairman Mohammad Noorullah presided over the function while Upazila Chairman Swajan Kumar Talukdar, Zila Parishad Member Abul Kashem Chishti, Rangunia Municipality Mayor Md. Shahjahan Sikder, North District AL leaders Jamal Uddin, Idris Azgar, Akter Hossain Khan, Upazila Parishad Vice Chairman Shafiqul Islam and Upazila AL General Secretary Engineer Shamsul Alam Talukder, among others, spoke the function.
Hasan, also Joint General Secretary of Awami League (AL), said that Mirza Fakhrul, Zafar Ullah and other BNP leaders opposed the vaccination campaign when Bangladesh started the Covid-19 vaccination campaign.
"Afterwards, they received the Covid-19 vaccines. Avoiding their shame, some of them got covid-19 vaccines during the day, while some took the vaccines at night," he added.
The information minister said Prime Minister Sheikh Hasina is giving allowances to thousands of people in every union of the country.
"The government is providing different types of facilities such as - VGD, VGF, family card, 30 types of free medicine through community clinic, free books at the beginning of the year," he added.
Dr Hasan said BNP will stop providing these facilities and halt the development journey of the country if the party comes to power.
"It is our moral responsibility to cast votes for 'Boat' as the AL government has made remarkable progress in the country," he added. - BSS