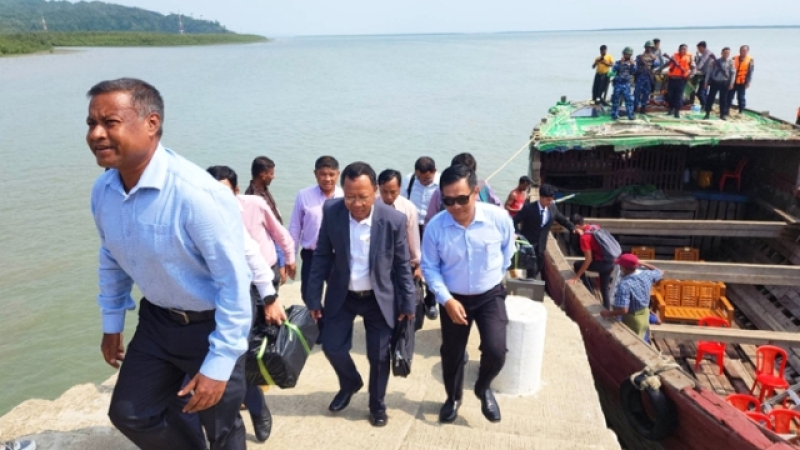 Myanmar team arrives in Teknaf to varity Rohingyas for repatriation.

Cox's Bazar, May 25 --A Myanmar delegation has arrived in Cox's Bazar to discuss possible repatriation. of the Rohingya who fled the Buddhist-majority country amid military's persecution.

A 14-member delegation from Myanmar arrived in a cargo trawler at Teknaf-Myanmar Transit Jetty of Teknaf Municipality Jaliapara around 10am on Thursday.
Mohammed Mizanur Rahman, refugee relief and repatriation commissioner in Cox's Bazar, said, "Myanmar delegation has come to verify the list of Rohingya sent by Bangladesh to Myanmar for repatriation."
The delegation will meet the Refugee Relief and Repatriation Commissioner (RRRC). Additionally, they will talk to the listed Rohingyas, he added.
On May 15, a 17-member technical team from Myanmar visited Teknaf to talk with Rohingya on repatriation and returned after verifying the information of 480 Rohingya refugees.
Bangladesh has sheltered more than 1 million Rohingya refugees, including more than 700,00 who fled in 2017, in 33 camps at Ukhiya and Teknaf in Cox's Bazar district, at Bhasanchar island in Noakhali district, and in Bandarban district.- UNB