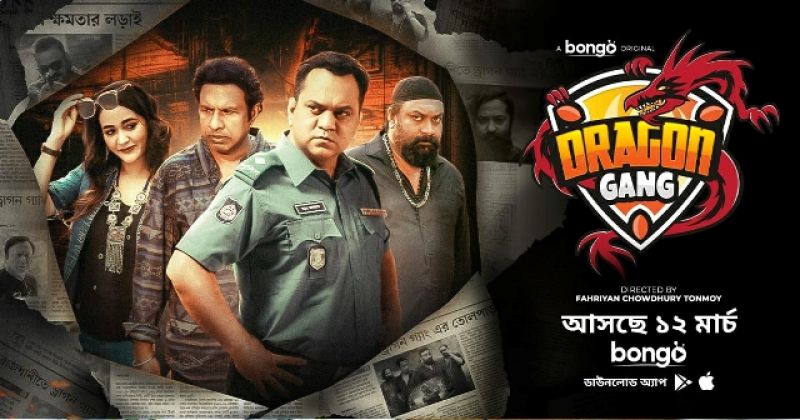 Movie - Dragon Gang

Dhaka, Mar 6 – Gang culture arising from conflict of powers can be seen in the video streaming platform Bongo's upcoming original crime comedy "Dragon Gang."

The 12-episode drama series will be released on March 12.
The cast of the drama includes Marjuk Russell, Chashi Alam, Mir Sabbir, Pirzada Harun, Ahna Rahman, Rimi Karim, and Mukit Zakaria
The story is written, scripted and directed by Fahrian Chowdhury Tanmoy.
The series is produced by Mushfiqur Rahman Manzu.
"The plot of the series is a mixture of crime and comedy. At the beginning of the drama, the audience may think they already figured out the story, but the twist comes at the very end," Tanmoy said.
"Everyone can easily distinguish it from the other dramas about comedy and crime. I believe that after a long time, everyone will enjoy the great performance of the Ahana-Marjuk duo."
Md Khaled Sajeeb, senior manager (content and publishing) at Bongo, said: "Through laughter, 'Dragon Gang' shows a different image of the society with the rhythm of allegorical stories." - UNB