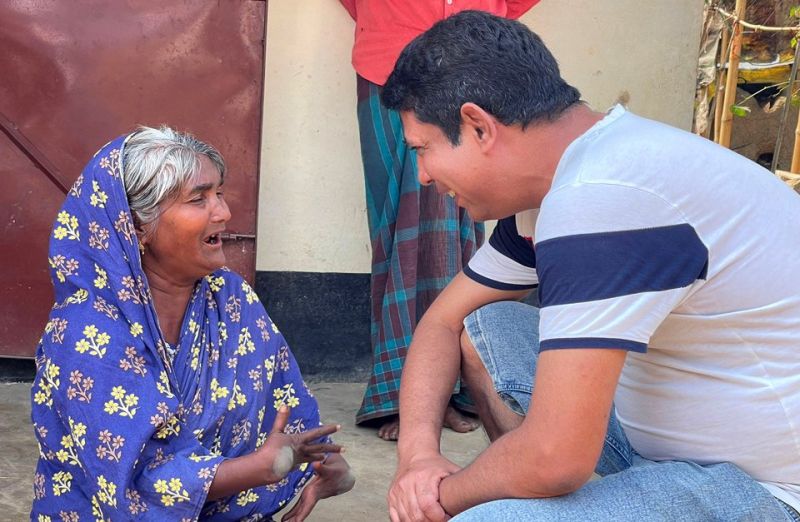 A documentary titled "Changed Bangladesh" will visualise the transformation of Bangladesh into a developing nation .

A documentary titled "Changed Bangladesh" will visualise the transformation of Bangladesh into a developing nation through materializing the development goals of its government as per the announced commitments.
 The main objective of the documentary is also to depict the development progress of Bangladesh as per the ideals of Father of the Nation Bangabandhu Sheikh Mujibur Rahman and the commitment of Prime Minister Sheikh Hasina, said a press release today.
Initially the documentary programme began with the Ashrayan Project, but pictures of the other development projects will be presented in phases. There will also be talks of landless and homeless people along with their constant struggle for a standard life and self-reliance.
 Each citizen of the Changed Bangladesh on the plain land, in the mountains, on the coast or in the locality will have a better life. A non-discriminatory and non-communal "Golden Bangladesh" as dreamt by Bangabandhu will be built by integrating the backward and marginalized people including transgender, small ethnic groups, widows, the elderly and the disabled into the mainstream.
The Changed Bangladesh team will reach those villages of the grassroots level in remote areas of Bangladesh and visualise the transformation story of the beneficiaries and development of underprivileged people little by little, said the release.
 Although it is a project based documentary, there will be variation in each episode where diversity of people's living and culture will be captured to display the transformation of underdeveloped Bangladesh into developed Bangladesh.
 It's a story of joy-sorrow towards a beautiful, healthy and prosperous life of people from the situation that was sometimes emotional, sometimes joyous and inhuman.
 In each episode of the documentary Changed Bangladesh will also showcase the diverse biopic of the destitute people in the remote areas of the country along with the folk heritages, culture and potentialities as well as precedence of public life and stories of change of people.
The documentary was produced by Rabiul Hasan Avi, director of Ekushey Television and a member of Bangabandhu Memorial Trust, while Akbar Hossain Sumon and Dipu Sikder were in writing and presentation. Changed Bangladesh will be broadcast on Ekushey Television every Friday and Saturday at 8 pm from May 20, 2022.