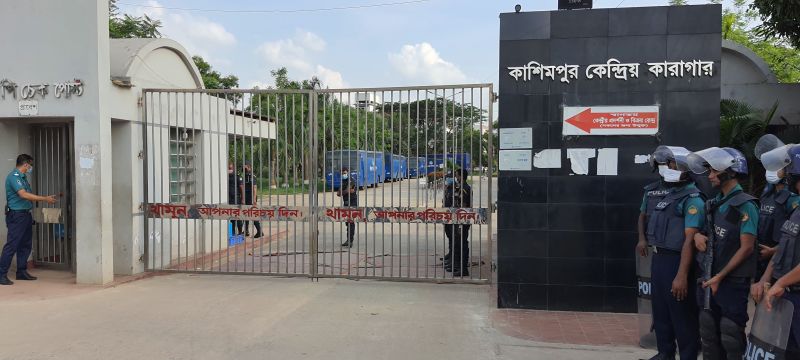 Kashimpur Central Jail authority arranged a wedding ceremony of a convicted prisoner with his victim on Friday as per the order of the High Court.

Relatives of the bridegroom and the bride were present at the wedding ceremony.
Lawyers from both sides also attended the programme, reports UNB.
Nurunnabi Bhuiyan, acting jail super, Kashimpur Central Jail-1, said prisoner Nayeem Mia, 23, son of Shahed Mia, has been shifted to Kashimpur jail from Dhaka in 2020 in a case filed with Mirpur Police Station.
Both the bridegroom and the bride hailed from the Dewghar union under Austagram upazila of Kishoreganj district.
The bride left the jail for the village home with the relatives after the marriage, he added.