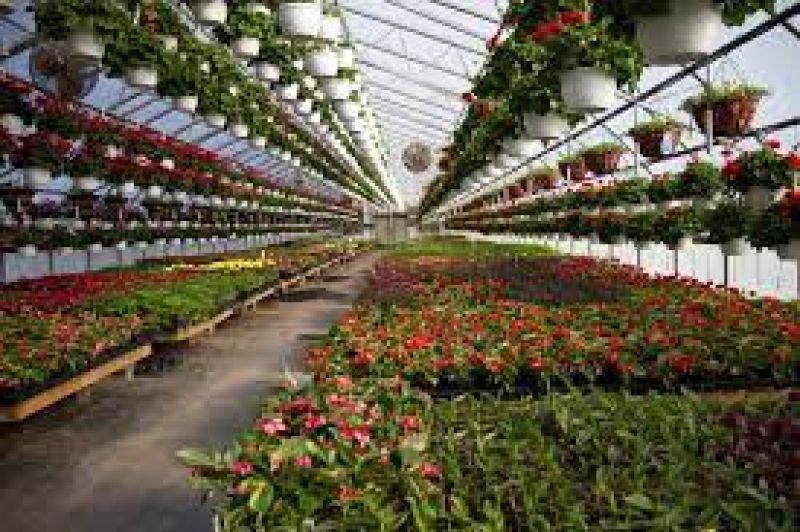 A green house is being set up at Chattogram University (CU) aiming to develop climate-tolerant crop varieties.

A green house is being set up at Chattogram University (CU) aiming to develop climate-tolerant crop varieties.
The Genetic Engineering and Biotechnology Department of the university is onstructing the green house under a project titled, "Establishment of a greenhouse at the University of Chattogram for the development of crops
tolerant to climate change induced adverse effects of environmental stresses".
The Taka six-crore project is being implemented with financial support from Bangladesh Climate Change Trust Fund (BCCTF) in fiscal 2019-20.
Officials said about 80 percent of the project has been completed, while necessary infrastructures has already been built.
It is expected that the green house will be inaugurated within this year.
Project director Dr Laila khaleda Ankhi, also an associate professor of the CU's Genetic Engineering and Biotechnology Department, said the population of
Bangladesh is growing up day by day and at the same time, its arable land is dwindling.
She said the country's agriculture sector is being affected more due to flood, water logging, salinity and less rain by global climate change.
In this circumstances, Dr Laila said, once the project is implemented, it would be possible to innovate flood-, salinity- and drought-tolerant crop varieties applying modern biotechnologies through installation of the green
house.
It would be possible to release the innovated crop varieties at farmers' level after examining those 2-3 times in a year at the green house, she
added.
Dr Laila said the project will be considered as an important step in addressing climate related stresses in crop production if development of
these varieties becomes possible.
Dr Mohammad Al-Forkan, a professor of the Genetic Engineering and Biotechnology Department, said temperature has increased in the country due
to climate change, resulting in changes in crop production.
"Due to climate change, temperature has gone up in the country...fruits and crops are not getting mature in time," he said.
"Once the green house is constructed, we will be able to develop crop varieties in a controlled environment where there will be proper temperature,
light and irrigation," Dr Al-Forkan said.
He said as they have to trial their newly developed varieties in off seasons too, the green house will help conduct their research in the
controlled environment suitable to innovation of these climate-tolerantvarieties.
"All equipment of the green house is being brought from abroad. We willinaugurate it as soon as possible," Dr Al-Forkan said.
Bangladesh is one of the most vulnerable countries to climate change as it has to face natural disasters like flooding and drought every year. Each
year, the country incurs a huge crop loss caused by extreme weather events.
Crop cultivation is being hampered in the country's coastal areas due to recurrent flood and salinity intrusion.
Dr Muhammed Forruq Rahman, Manager (Research and Advocacy) of the Network on Climate Change, Bangladesh (NCC,B), said Bangladesh crop agriculture has
experienced steady declining trends in production due to human-induced globalwarming and changes in temperature, precipitation, crop maturity and
flowering cycles.
He said for crop selection and trial process, universities need to assess area-specific agriculture demand with locally available technology and
indigenous practices.
Because climate shocks are observed differently in different ecosystems which cause area-specific vulnerabilities and livelihood threats, he added.
Dr Rahman said effective adaptation and response measures can be only established when more engagement with the development sector is prioritised
with community people.
About the shocks the agriculture has been face due to climate change, Agriculture Minister Dr Abdur Razzaque at a recent function said two million
hectares of arable land in the country is affected by saline water where one crop is cultivated a year.
To make food security sustainable and meet the growing food demand in the future, he said, the government is focusing on producing two-three crops a
year in climate vulnerable areas, including saline-prone land and haors.The minister observed that development of crop varieties tolerant to salinity and submergence is an effective solution to this problem.