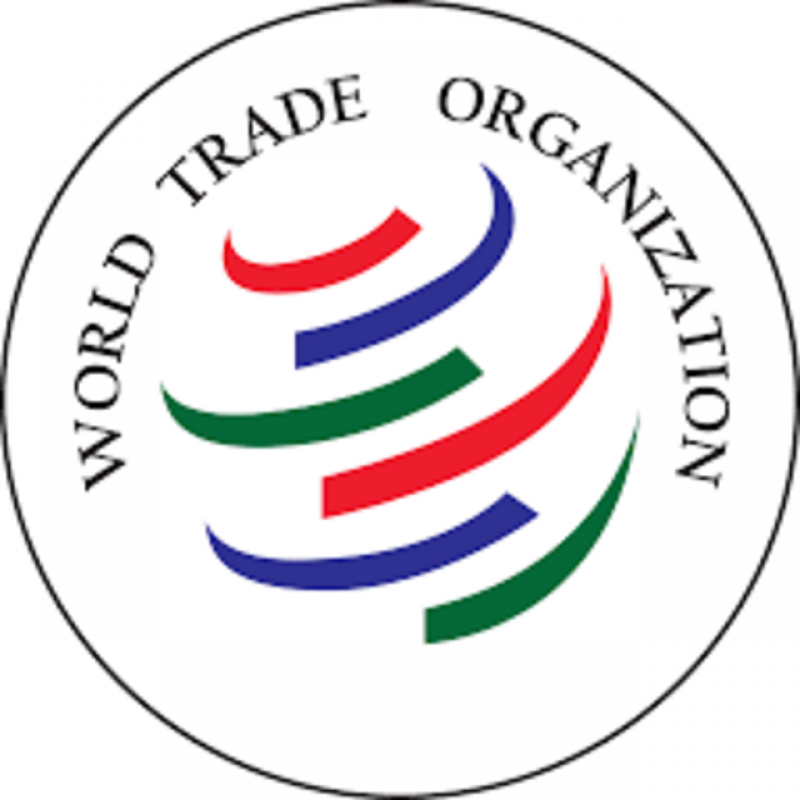 WTO. Ceatice Commons

Kathmandu, 8 Aug (Prerna Bomzan) – At the recently concluded preparatory meeting of the Fifth United Nations Conference on the Least Developed Countries (LDC5), the LDCs and developing countries addressed the concerns of the developed countries on different elements of the LDC5 zero draft outcome document.

This second meeting of the LDC5 intergovernmental Preparatory Committee (PrepCom) was convened on 26-30 July at the UN headquarters in New York, led by Co-Chairs Ambassador Rabab Fatima (Bangladesh) and Ambassador Robert Keith Rae (Canada).
It was held with a view to, inter alia, complete a first reading of the zero draft of the Doha Programme of Action for LDCs for 2022-2031 to be adopted by the LDC5.
The conference, at the Heads of State/Government level, is scheduled to take place on 23-27 January 2022 in Doha, Qatar.
At the closing session of the PrepCom on 30 July, Malawi, speaking on behalf of both the Group of LDCs and the Group of 77 and China, highlighted "certain areas" where the developed countries had expressed "concerns or reservations" on the LDC5 zero draft.
It provided accompanying responses, explaining the rationale behind their proposals and calls contained in the zero draft.
Malawi said that development partners have concerns on "increased or enhanced financial and technical support to LDCs".
However, it recalled that this support does not constitute "new formulations", citing the specific example of the preceding Istanbul Programme of Action for the LDCs for 2011-2020 (IPoA) where "at least 20 paragraphs" call for enhanced support.
On official development assistance (ODA), in response to concerns on "some of the wording" in terms of their "legal implications", such as "will or shall", Malawi again referred to the IPoA as well as the Addis Ababa Action Agenda (AAAA) where "many paragraphs use the same kind of wording".
Stating the current delivery of "only 0.09 per cent" share of ODA for LDCs, it urged development partners to "meet at least 0.20 per cent" of their commitment, while also "taking note of those providing 50 per cent of their ODA".
It pointed to the LDC Group/G77 and China proposal for a "new target" for ODA for LDCs. Paragraph 253 of the zero draft states, "at least 0.35 per cent of GNI or at least 50 per cent of net ODA by 2025".
Malawi stressed that "ODA is a major source of development finance for almost all LDCs, therefore, we need more ODA in addition to other sources of international public finance".
On debt relief and debt swap, Malawi again recalled that these are "all agreed formulations" in previous agreed documents and that these are vitally important in the current situation, where "almost half of the LDCs are in debt crisis or prone to debt crisis".
In the zero draft, Paragraph 265 reads the target as: "Achieve sustainable debt levels in all LDCs through debt cancellation by 2031 and ensure that no LDC is in debt distress by 2025".
On technology transfer, it referred to the Agreement on Trade-Related Aspects of Intellectual Property Rights (TRIPS) under the World Trade Organization (WTO), stating that "Article 66.2 provides legal obligation on the developed countries to facilitate technology transfer to LDCs, therefore, technology transfer on voluntary and mutually agreed terms somehow contradicts with its provisions."
This was in response to several developed countries that had proposed to qualify references to technology transfer in the zero draft with the phrase "on voluntary and mutually agreed terms".
"Similarly, flexibilities enjoyed under Article 66.1 [of TRIPS] are often meaningless without access to technology, technical know-how and manufacturing capacity", said Malawi .
[Article 66.1 confers a right on LDCs to what is known as a "transition period" whereby they are not required to implement TRIPS during that period, which shall be extended upon request by an LDC after the initial 10 years of transition. This is in "view of the special needs and requirements of least-developed country Members, their economic, financial and administrative constraints, and their need for flexibility to create a viable technological base."]
On climate finance, referring to the concerns on the "50:50 balance" on adaptation and mitigation, Malawi reminded that there is "already" a decision of the Board of the Green Climate Fund (GCF) on the issue, which was further endorsed at the mid-term review of the IPoA.
On concerns regarding bilateral and regional trade integration, it clarified that there is "no contradiction" in the text.
It stated that "in one place, it's talking about supporting trade integration that truly helps LDCs through trade integration and transit cooperation while in the other paragraph, it talks about bilateral or regional trade agreements that cause LDCs' preferential erosion and losing competitiveness".
Malawi drew attention to the "extraordinary situation" faced by the world today, alluding to the ongoing COVID- 19 pandemic.
It therefore urged UN member states "not to be fixated on the agreed language only because there is no agreed language in the history of the UN that tackled such an unprecedented situation".
It requested development partners to "look at all available reports and studies once again" that paints a "gruesome picture in LDCs, how severely and disproportionately they have been affected".
Further, "decades of their achievements are completely lost, and the situation is still worsening day by day", with "2 million new poor having joined the existing 350 million extreme poor in LDCs".
Malawi emphasised that, "The LDC5 Conference gives us a golden opportunity in a decade or perhaps in our generation to chart out an action agenda that can meaningfully help LDCs to come out from the current crisis".
It underscored that a "traditional and business-as-usual approach is no longer an option and leveraging existing support measures will not be sufficient for LDCs".
It shared that a critical analysis of all the existing windows of funding and technical support shows that the LDCs are not the key beneficiaries of these facilities.
For example, only 14 per cent of the global climate finance and similarly, only 6 per cent of blended finance went to LDCs. "We therefore need to be ambitious and innovative, fully going out of the box", it stressed.
Malawi highlighted the LDC Group's proposal at the WTO [WT/GC/W/807] calling for "12 years of continued support to graduated countries", further saying that "some would even argue that this is not enough".
It underlined that the need for continuation of LDC-specific support to graduated countries is "pivotal", sharing concerns that many of them are "truly scared" to graduate from the category as they are "apprehensive of losing LDC-specific support", referring to the "specific differential and preferential treatment" granted to LDCs.
It also urged for "sympathetic considerations" to the other proposals and calls contained in the zero draft:
* Access to COVID-19 vaccines "free of cost" as urgently needed for LDCs, recognising that they are "global public good as already agreed in the omnibus resolution on COVID-19";
* USD 5 billion assistance to meet immediate social protection needs in LDCs as governments do not have the fiscal space to continue the systems;
* USD 50 billion allocation of the Special Drawing Rights of the International Monetary Fund as existing quota- based arrangements would allow less than USD 3 billion access for LDCs;
* Proposal for new initiatives, namely, an "online university and international investment support centre", which does not call for implementation, yet rather calling on the UN Secretary-General to explore and make recommendations to the UN General Assembly (UNGA), as these would make "enormous contributions to the socio-economic and intellectual progression in LDCs".
In closing, Malawi said that they will provide further explanation and reflections on the proposals and queries from development partners in writing by the end of the following week, and additionally sought "support and cooperation from development partners to collectively build a new generation of renewed and strengthened global partnership for the LDCs", as mandated by the UNGA.
It acknowledged as well, the proposals received from all stakeholders, including civil society, on the zero draft outcome document.
The LDC5 PrepCom Co-Chair Ambassador Rabab Fatima (Bangladesh) informed that the first reading of the zero draft was completed in "record time", referring to the four informal consultations convened during the week, as opposed to eight informal consultations proposed in its provisional agenda and organisation of work of the second PrepCom meeting.
She recognised the areas of divergence, but expressed confidence that "through further consultations, consensus will be reached towards an outcome, ambitious enough" to support the LDCs.
She also highlighted that consultations with civil society organisations held early in the week on 28 July were "extremely useful and productive" and that the Co-Chairs intend to "remain closely engaged with them".
Co-Chair Ambassador Bob Rae (Canada) said that the meeting was "enlightening" as it helped identify some of the key issues that require "some more work and attention". He encouraged "continued dialogue to better understand each other's positions", stressing on the need to "understand the context of working in a very difficult moment in the history of the world".
With regard to the time-line on the way forward, he indicated another informal meeting in the early weeks of September to get reactions on the "revised text" that would "propose new language".
He said that informal discussions will continue through the fall with a lot of meetings with individual groups while also increasing "the level of engagement by capitals and by important financial centres".
Ambassador Rae informed that the PrepCom would be convened formally in mid-December and suggested setting a target of 15 December to complete the final LDC5 outcome document to be sent onto the Qatar Conference. – Third World Network
Published in SUNS #9403 dated 9 August 2021