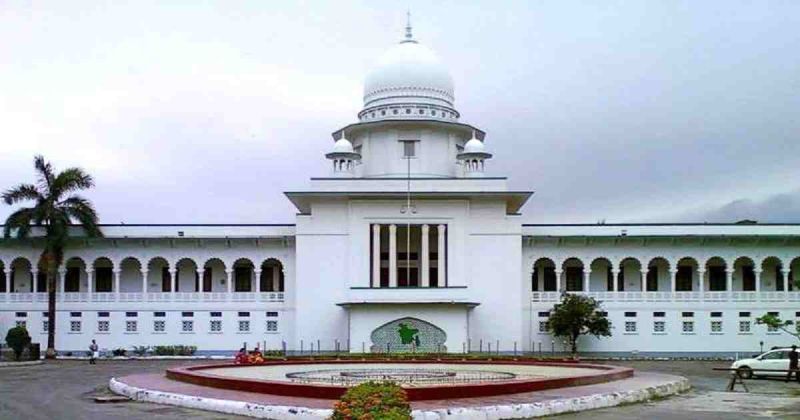 High Court

Jehangir Hussain

The High Court Division on Tuesday issued a contempt of court rule against two mayors of Dhaka city and Rajuk chairman for not implementing its earlier directives over removing all unauthorised structures from the car parking places in Dhaka city.
In response to a contempt of court petition, a bench of Justice Md Khasruzzaman and Justice Md Iqbal Kabir issued the rule asking the trio to explain why the contempt of court proceedings should not be drawn against them for not complying with its order delivered in July 2019.
Dhaka South City Mayor Sheikh Fazle Noor Taposh; Dhaka North City Mayor Md Atiqul Islam and Chairman of Rajdhani Unnayan Kartripakkha (Rajuk) Anisur Rahman have been asked to reply to the rule within four weeks.
Human Rights and Peace for Bangladesh (HRPB) filed the contempt of court petition bringing allegations against the two city mayors and the Rajuk chairman of not complying the directives.
At the hearing, HRPB president Advocate Manzill Murshid submitted legal notices were sent to Rajuk chairman and the two mayors a few weeks back requesting the trio to implement the directives of the High Court Division. But they did not take any step to implement the directives tantamount to contempt of court.
Hearing the petition, the bench issued the contempt of court rule against them.
The bench asked Rajuk to issue a public notice asking the owners of illegal structures to remove their establishments in parking areas within a month.
The authorised officers of Rajuk will have to ask the owners of the illegal structures to remove those as per the court order.
If the owners do not remove the unauthored structures within the deadline, the authorities concerned of the government will demolish those in next six months, the court said.
The bench directed Rajuk, Dhaka north and south city corporations and Dhaka Metropolitan Police (DMP) to submit progress report to it one in every three- month.
The bench also asked the authorities concerned to take legal action against those who built the unauthorised structures and realise the cost of demolition from them.
jehangirh01@gmail.com