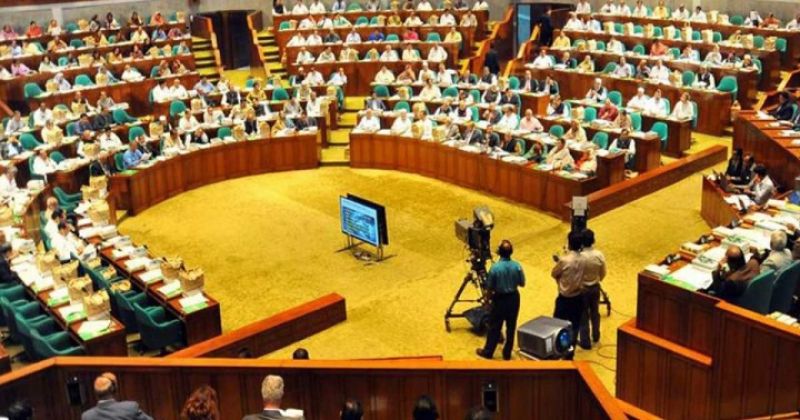 Parliament in session

Dhaka, Jan 23 - Underground water level of Dhaka is receding by two to three meters every year, while the rate is three meters a year in Chattogram city.

LGRD Minister Tajul Islam on Monday said this in parliament while replying to a tabled question from ruling Awami League MP elected from Noakhali Morshed Alam.
He also said at present the average underground water level in Dhaka city is 38 meters to 82 meters, depending on the areas.
For Chattogram city, the average underground water level is 100 meters at present.
The LGRD minister said that currently Dhaka WASA is supplying 66 percent of its supplied water from underground while 34 percent from surface.
He also mentioned that the government has undertaken to construct three big water treatment plants for reducing the dependency on underground water in Dhaka city by 2025.
"It is hoped that by 2025, it (Dhaka WASA) will be able to ensure water for Dhaka dwellers--70 percent from surface and 30 percent from underground."
For the Chattogram city, the minister said at present the rate of water harnessing from underground is 8 percent while the remaining 92 percent water comes from the surface. - UNB