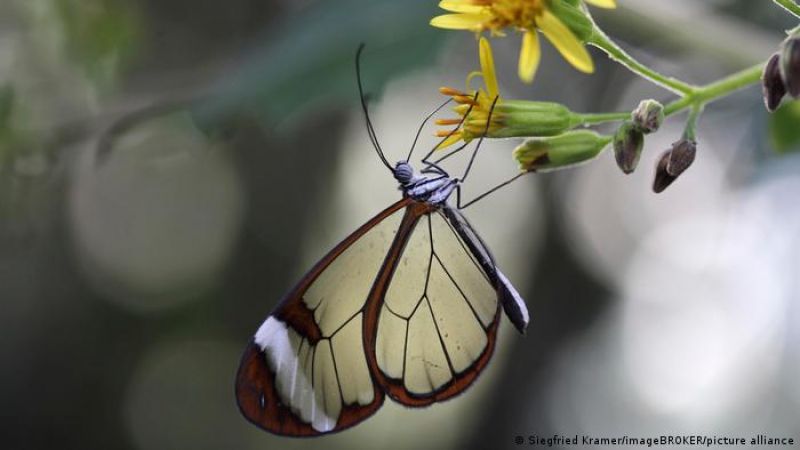 Butterfly - scientists examined the optical and structural properties of transparent butterfly wings within mimicry rings.

Why would a butterfly need to be both toxic and transparent? Scientists wanted to find out.

Transparency is a powerful tool in nature, helping to hide species from predators. Usually, it's underwater creatures that have the ability to make themselves partially invisible, but some butterflies have window-like wings that help to keep them safe.
In some butterfly species, brightly colored wings are a sign that the butterfly has chemical defenses. This means predators learn to avoid them. And non-toxic species can evolve to mimic the toxic ones so that predators don't bother them either.
"Mimicry rings" can form where both toxic and nontoxic butterfly species all display similar colors and patterns. "The most amazing place to see this is the Amazon," says Nipam Patel, director of the Marine Biological Laboratory at the University of Chicago. "You'll find a group of species that are distantly related to each other, yet they've all converged on a similar wing pattern." - DW News