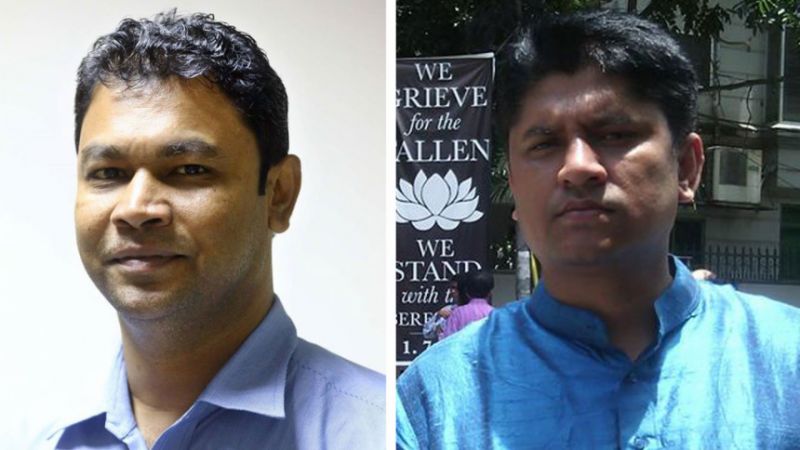 Daily Star senior reporter Ashutosh Sarkar and satellite TV channel Banglavision's special correspondent Ahammed Sarwar Hossain Bhuiyan were elected as president and general secretary respectively of Law Reporters' Forum (LRF).
The election was held during LRF's annual general meeting at the Supreme Court Bar Association building today, reports BSS.
Bangladesh Sangbad Sangstha (BSS) senior reporter Didarul Alam Didar was elected as the vice president of the new committee.
Other office bearers include Fazlul Haque Mridha of JagoNews 24.com (joint secretary), Abdul Zabbar Khan of News Bangla 24.com (treasurer), Arafat Munna of Bangladesh Protidin (organising secretary), SM Nur Mohammad of Ajker Potrika (office secretary), Zahid Hasan of Ekhon Television (publicity and publication secretary) and Habibul Islam Habib of channel 24 (training and welfare secretary).
Executive committee members are Sheikh Mohammad Jamal Hossain of Dainik Mukhopatro, Abdullah Tuhin of Jamuna Television, Aminul Islam Mallik of Dhaka Mail.com and Mahmudul Alam of Dhaka Prokash 24.com.