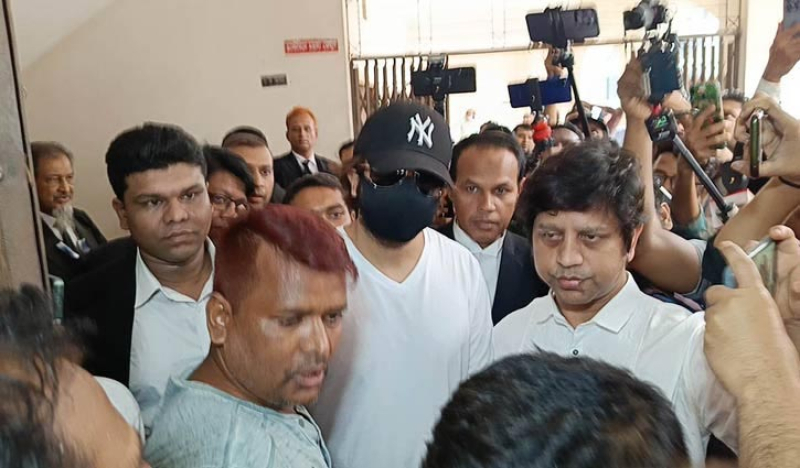 Actor Shakib Khan in court to file extortion case

Actor Shakib Khan filed another case with the Dhaka Cyber Tribunal against film producer Rahmat Ullah under the Digital Security Act on Monday.

Judge AM Zulfiker Hayet of Dhaka Cyber Tribunal recorded Shakib's statement on Monday.
The court took cognizance of the charges and directed Police Bureau of Investigation (PBI) to submit a report after investigation into the issue.
The tribunal directed PBI to submit the report on June 6.
Shakib's lawyer Khairul Hasan confirmed the information to the media.
On March 23, Shakib Khan filed other case with another Dhaka court against producer Rahmat Ullah on the charge of demanding extortion of 1,00,000 Australian dollar. - Special Correspondent