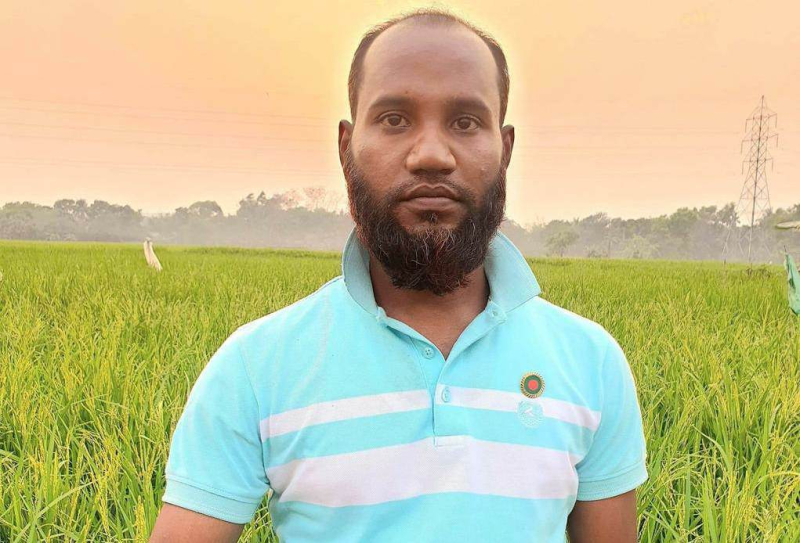 Victim Enamul Hoque, organizing secretary of ward No.4 in Durgapur Uttar Union unit AL. UNB

Cumilla, May 19 - An Awami League (AL) leader was slaughtered in broad daylight allegedly by his rival over previous enmity in Adarsha Sadar upazila of Cumilla after on Friday noon, said police.

Enamul Hoque was organizing secretary of the ward No.4 in Durgapur Uttar Union unit AL and son of Abdul Wadud of Alekhachar village of the same union.
Ahmed Niaz Pavel, joint secretary general of Sadar Upazila unit AL, said there had long been a dispute between him and some locals over land properties in the village.
Some people dragged him to a wall when he came out of a mosque after offering the Jummah prayer, he said.
The miscreants slaughtered him with sharp weapons in broad daylight and fled away leaving him critically injured, according to the leader.
Enamul was first rushed to Cumilla General Hospital and later shifted to Cumilla Medical College Hospital where he succumbed to his injuries around 3pm, he said.
Abdullah Al Mamun, an in-charge of Cumilla Cantonment Police Outpost, said Enamul was slaughtered and they were aware of the matter.
He said they were trying to identify the killers who have already left the area. - UNB