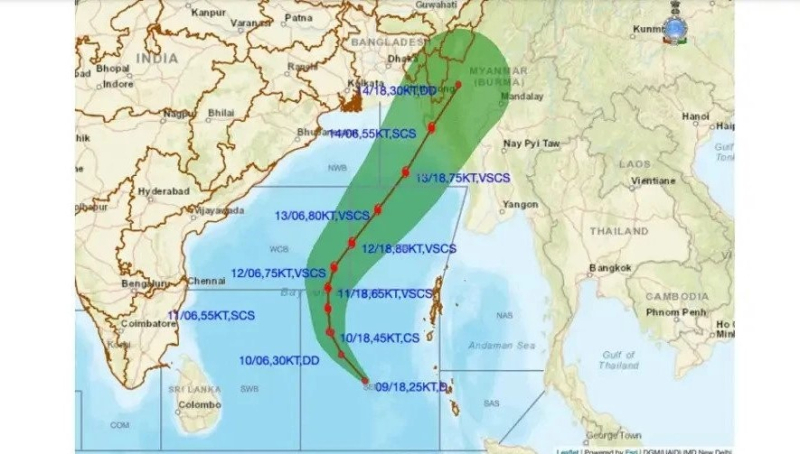 Cyclone Mocha

Dhaka, May 19 - State Minister for Disaster Management and Relief Dr Enamur Rahman on Thursday attended at a two-day high-level international meeting on disaster risk reduction begun at the United Nations headquarters in New York and highlighted the relentless work of the Bangladesh Government to address the disaster risk reduction challenges and achieve the Sustainable Development Goals.

On the first day of the meeting on Thursday, the state minister highlighted its achievements, challenges and future commitments on behalf of the Government of Bangladesh.
Pointing out that Bangladesh become a role model in the world in terms of disaster management activities and the government has allocated 8.8 percent of the national budget for disaster risk reduction in the last seven years, Dr Enamur Rahman said, "The disaster risk reduction strategy has been included in the standing order on disasters and the national plan for disaster management 2021-2025."
In the Eighth five-year plan of 2021 to 2025, about 9 to 11% of the national budget is allocated for disaster risk reduction, the state minister added.
The high-level international meeting on disaster risk reduction will end on Friday (May 19). State Minister for Disaster Management and Relief Dr Enamur Rahman is leading a five-member Bangladesh delegation to the meeting. - UNB