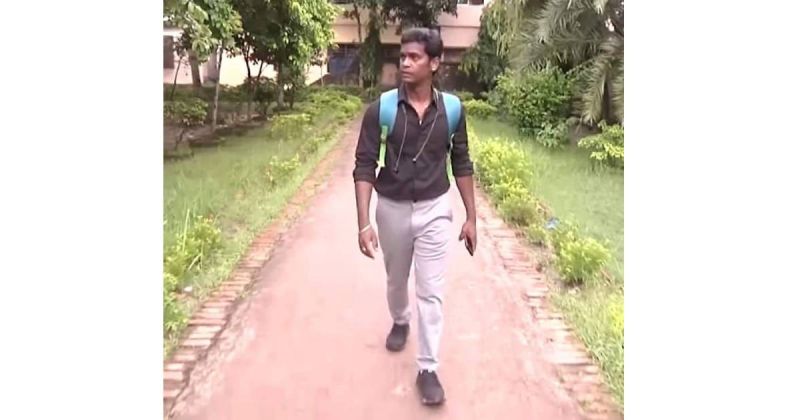 Indian youngman Premkanto on the lookout for his social media girlfriend in Barisal.

Barishal, Aug 4 - An Indian youth named Premkanto came to Barishal, the southern divisional town of Bangladesh to meet his social media girlfriend but was rejected by the latter.
Premkanto and the girl loved each other over the social media.
The incident came to the spotlight recently as the lover was rejected by his girlfriend and tortured by another boyfriend of the girl.
Being cheated and tortured, Premkanto went to the local police and described his ordeal.
The youth from Tamil Nadu of India came to Bangladesh on July 24 to meet his lover. The following day they met each other at Barishal Govt College. Later they met several times at various places. At one stage, Premkanto was informed about the second lover of the girl.
Hearing the news of Premkanto, the second lover of the girl beat up the Indian youngman on July 27.
Premkanto said that he complained to the police. But police have yet to take action over the matter.
Later, the Indian High Commission in Bangladesh contacted the youngman and sent him back to India. - UNB