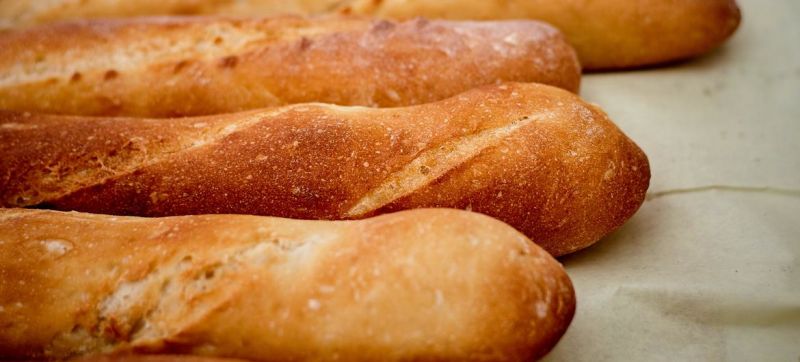 French baguette

Dhaka, Dec 02 – The artisanal knowledge surrounding France's iconic daily bread loaf, the baguette and traditional tea-making in China have been awarded special protected status by the UN's cultural body.

They were inscribed on the Representative List of the Intangible Cultural Heritage of Humanity during a meeting this week in Morocco's Rabat.
Also, the culture of Ukrainian borscht cooking was placed on a list of Intangible Cultural Heritage in Need of Urgent Safeguarding.
The inscription of the baguette, one of the quintessential staples of French life, on the Paris-based UN Educational, Scientific and Cultural Organization's (UNESCO) Intangible Cultural Heritage list honours the artisanal know-how and culture surrounding the loaf.
A real baguette has just four ingredients – flour, water, yeast and salt.
France's long, crusty and delicious loaf bread requires specific knowledge and techniques. It is baked throughout the day in small batches and the outcomes vary according to the temperature and humidity.
The traditional production process involves steps that include weighing and mixing the ingredients, kneading, fermentation, and manually shaping and marking the dough with shallow cuts, known as the baker's signature.
Baguettes differ from other types of bread when it comes to consumption and social customs, such as daily visits to bakeries for loaves and special display racks made to fit their long shape.
Also included in the list of the Intangible Cultural Heritage of Humanity this year was traditional tea-making in China.
In China, tea is a part of everyday life, where it is served in homes, workplaces, tea houses, restaurants, and temples. Also, it is an important part of social interaction and ceremonies, including weddings.
China's traditional tea processing techniques entail the knowledge, skills and practices around tea plantation management, tea-leaf picking and manual processing.
These are passed down through families and apprenticeships, including by tea producers, farmers, artists, and those who make the pastries that are typically served with tea.
UNESCO said: "Intangible Cultural Heritage does not end at monuments and collections of objects. It also includes traditions or living expressions inherited from our ancestors and passed on to our descendants. While fragile, intangible cultural heritage is an important factor in maintaining cultural diversity in the face of growing globalization."
"The importance of intangible cultural heritage is the wealth of knowledge and skills that is transmitted through it from one generation to the next." - UNB