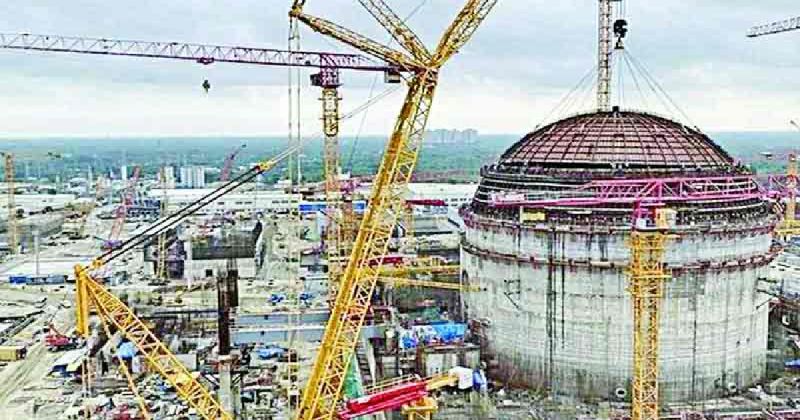 RPV to be installed in Rooppur nuke plant Sunday will be installed on Sunday.

Pabna, Oct 9 : The reactor pressure vessel (RPV) of Power unit-1 of Rooppur Nuclear Power Plant project, the country's first nuclear power plant, will be installed on Sunday.

Prime Minister Sheikh Hasina is expected to inaugurate the installation work from Gonobhaban through a videoconference, official sources on Saturday.
Russian and Bangladeshi expert teams will install the reactor pressure vessel brought to the project site from Russia in October, 2020.
The nuclear power plant, designed and built by the engineering division of Rosatom State Atomic Energy Corporation of Russia, will consist of two such VVER-1200 reactor power units; their life cycle is expected to be 60 years, with the possible extension of service life of another 20 years.
The Russian design with VVER-1200 reactors, successfully implemented at Novovoronezh NPP-2, was selected for the first NPP in Bangladesh.
The plant will have two power units with an electrical capacity of 1,200 MW each, reports UNB.