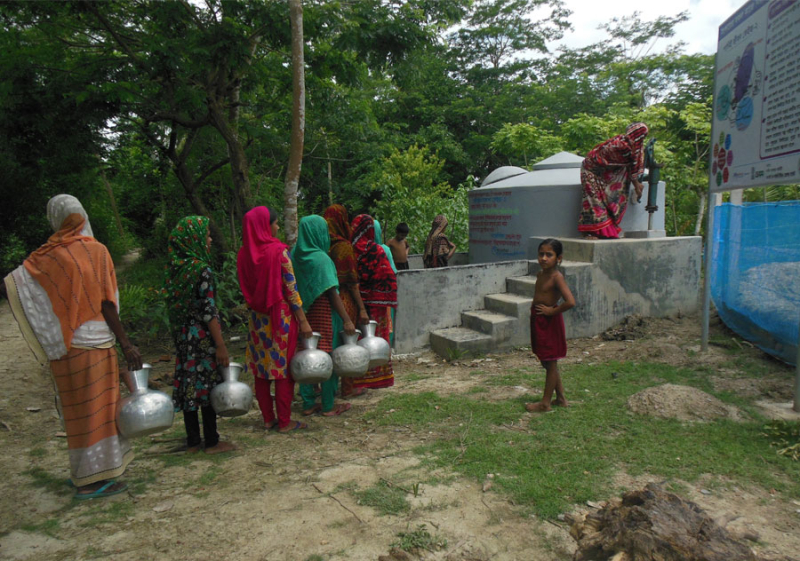 The Development Organization of the Rural Poor (DORP) said it expects the government to play a more advanced role in the development of the health sector and poverty alleviation, by increasing the allocation to the water and sanitation sector in the proposed budget.

DORP said this in an immediate reaction to the presentation of the proposed budget for the fiscal year 2023-24 on Thursday.
In the press release, DORP Deputy Executive Director Mohammad Jobair Hasan said on behalf of the organization, "This year's budget is a large-scale deficit budget. Inflation may hamper the achievement of desired development targets, affecting service sectors as well. It may be difficult to address the budget deficit if the government fail to focus on diversified domestic resource collection and expanding the tax net."
He mentioned that since development projects related to water and sanitation are associated with the basic services of the people like the health sector, adequate allocation in this sector is absolutely necessary.
"If there isn't adequate allocation and proper management of the basic services sector in the budget, it will affect other development sectors as well. So budget allocation should be ensured on the basis of fairness, necessity and priority."
To deal with the budget deficit, Mohammad Zobair Hasan put forward several recommendations on behalf of DORP. These are, allocating the budget on a priority basis; increasing internal resource gathering; widening the tax net; increasing production and reducing import dependency and adopting necessary austerity policies.
He commented that to achieve Sustainable Development Goal 6 by 2030, the current allocation should be increased from Tk 12 thousand crore to Tk 22 thousand crore.
It should be noted that according to the Finance Strategy on SDG 2017 report prepared by the Planning Commission, it has been recommended to increase the additional expenditure at the rate of Tk 10,000 crore every year to achieve the sustainable development goals by 2030.
The deputy executive director of Dorp also said that if this growth initiative is taken in this year's budget, it will be reflected in the coming years. UNB