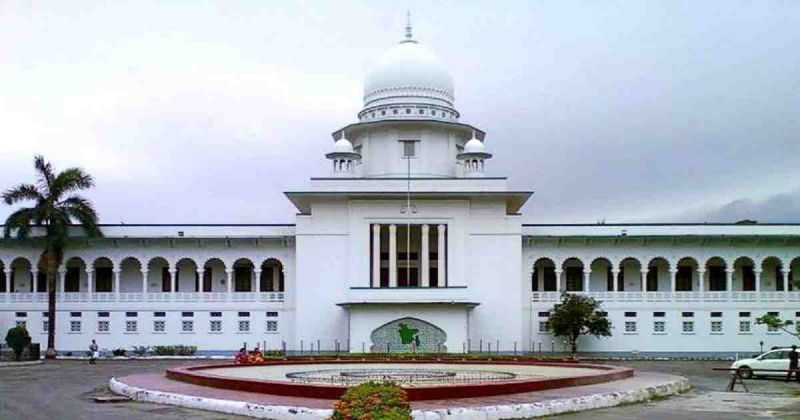 High Court

Jehangir Hussain

The High Court Division on Monday directed the Anti-Corruption Commission (ACC) to scrutinise two complaints filed with the (ACC) regarding 14 houses bought by Dhaka Water Supply and Sewerage Authority (DWASA) Managing Director Taqsem A Khan in the United States.
A bench of Justice Md Nazrul Islam Talukder and Justice Khizir Hayat Lizu also directed the ACC to submit progress report to it about the issue after ACC lawyer Khurshid Alam Khan submitted a report published by Bangla daily Samakal in this regard.
Khurshid prayed to the bench to issue suo moto directive to the ACC to submit the progress report to the bench in 15 days.
He submitted that the ACC was investigating into two separate allegations in this regard.
There is no need to pass any order about the matter as two complaints had been lodged with the ACC about purchase of the houses in the US by Taqsem A Khan, said the bench, adding, now it was the ACC's responsibility inquire into the allegations.
Taqsem A Khan bought 14 houses in different cities in the United States spending thousands of crores of Ttaka, according to the report.
There are allegations that Khan bought these houses by siphoning off money from Bangladesh.
Several intelligence agencies including Interpol have started inquiry to find out the source of the money. Taqsem has been named as a suspect by the US intelligence watchdog, Samakal reported.
Two complaints have been filed with the ACC in connection with Taqsem's 14 houses in the US and his inclusion in the list of money launderers by international intelligence agencies, the report noted.
Earlier, the same bench had sought information from the ACC to about investigation against Taqsem A Khan on whether he was appointed as Dhaka WASA MD through forgery as the mark sheet of his viva voce for recruitment was tampered with.
The bench came issued the directives after a writ petition was filed by Sayedul Haque Sumon challenging the legality of Taqsem's appointment and extension of his service time and again.
In 2009, Taqsem A Khan was appointed as managing director of Dhaka WASA on a three-year contract and his contract has been extended thrice.
jehangirh01@gmail.com